As experts in organizing, decluttering, packing and moving we have been helping Dallas and Forth Worth residents get their homes in perfect order. Since we make things easier on you, we thought we'd share something that makes all that easier on us as well! Blackbird Box Company adds even more convenience to the decluttering and moving process by delivering boxes and packing supplies straight to your door. Say goodbye to borrowing boxes from friends, taking empty boxes home from the office, or saving all those random boxes from Amazon — am I right??
A Dallas owned & operated business, Blackbird Box Company delivers moving boxes and supplies anywhere in the DFW Metroplex within two days or less. The best part is they are priced inline with U-Haul and Home Depot (compare moving box prices for yourself), but with zero shipping or delivery fee in DFW. Yep, that's right! To your door at NO additional cost!
Another great part of their service—they can help you figure out how many boxes you need or customize a package just for you. If you end up not using any boxes, they'll also buy them back and come get them for no additional charge. How cool is that!?!
They offer 5 different sized packages, from an apartment up to a 4,000 square foot home. There's also a home declutter box bundle to help you sort, store, or donate your things. Simply click on the package that fits your square footage needs and voila! It's delivered right to your front door within two days.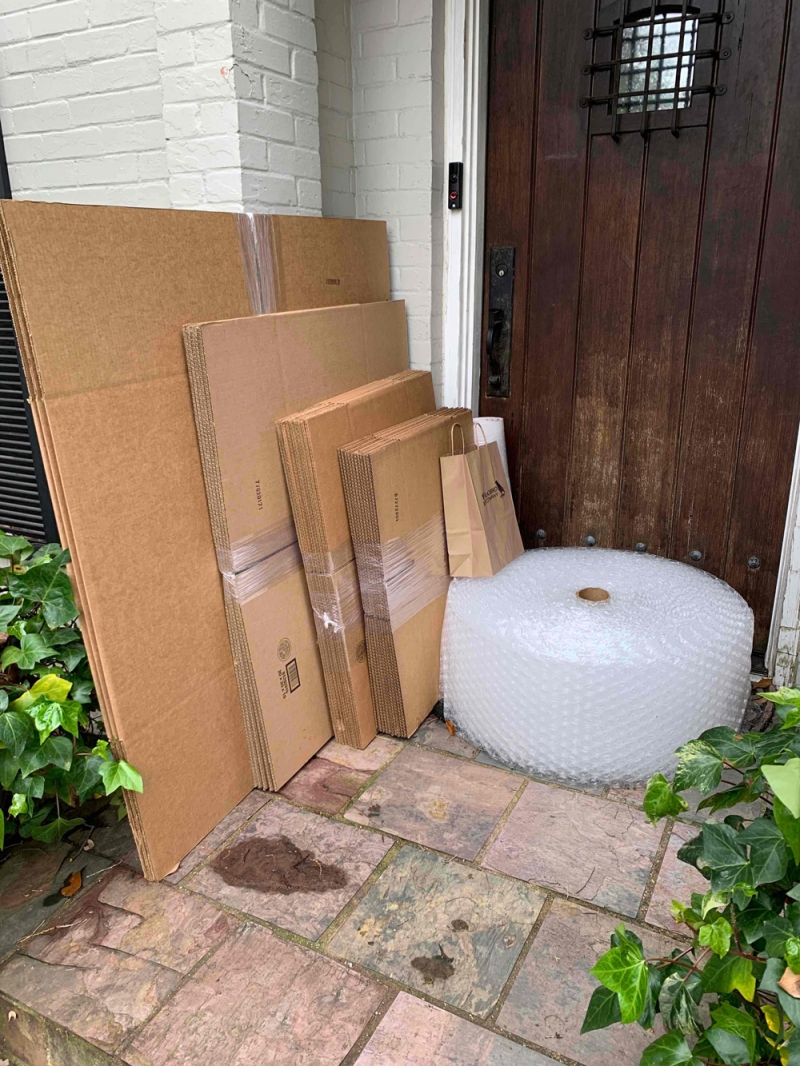 Moving Box Sizes & Bundles
To help you know what size of boxes or packages you should be looking for, they've put together this handy guide:
The Declutter Bundle
A mix of small, medium and large boxes plus supplies. Use these boxes and supplies to clear and tidy your home before listing it for sale.
Keep moving, packing, and decluttering your home simple. With several box options, home moving box bundles, packing paper, and bubble wrap—you can efficiently box up anything and save yourself precious time in the process. See, look at all that stress they've removed for ya!
-Tonia Tomlin
Owner of Sorted Out Professional Organzing