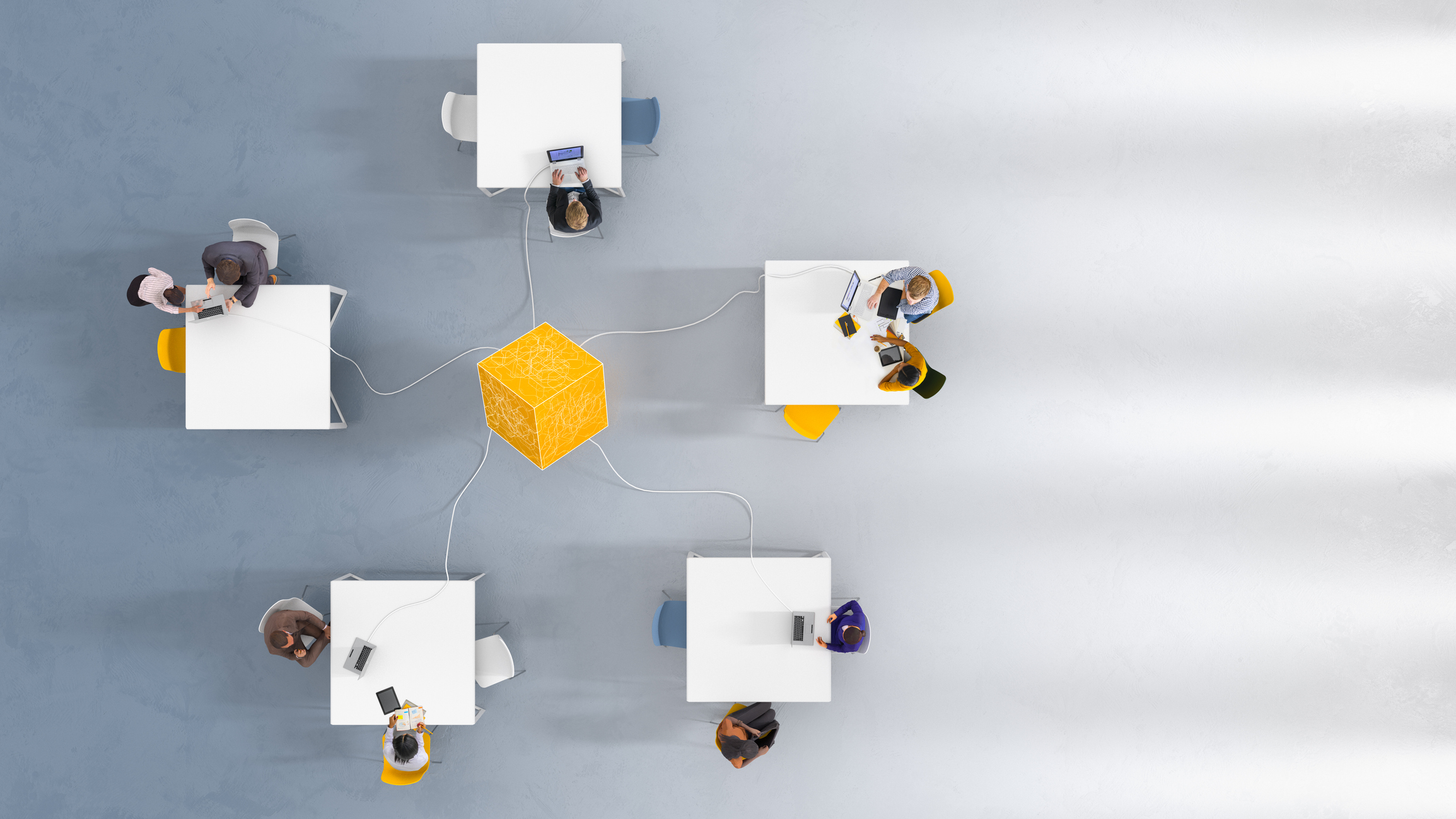 It thrills me to see so many of our clients going paperless in their workplace! I know it can seem like a daunting task, especially if your business is larger in scale, but it really is a no-brainer. Think about it: how many hours a week are wasted while sorting through files? Going paperless not only helps the environment, but is also more reliable and saves time, effort, and energy spent on work. Let's go over some simple tips to get you started and on the paperless path in no time!
Why paperless?
Having documents and files easily accessible helps increase productivity and limit wasted time at work. Consider how much time is spent on managing, filing, and finding paper documents. Your business will become much more efficient once you ditch the paper and go digital. Documents are easily filed and found, contracts are organized, and streamlining processes becomes a breeze. Necessary materials become accessible 24/7 and you never have to worry about losing something important. If you've ever moved offices as a non-digitized company, you know what a pain it is. Say goodbye to filing cabinets/boxes and hello to more space! Are you onboard yet? Studies show 47% of employees said that one of the top 3 reasons they don't go paperless is because lack of management initiatives, so it's imperative that you set a good example and become the one to "lead the way". Don't waste another minute – take the reins and set things in motion.
Backend
Before you can share your new initiative with your company, you must make sure the fundamentals are in place in order for this transition to be successful. First, meet with your legal team and IT department. Address compliance concerns and make sure the electronic management system you have has the proper security measures and features. Receive additional sign-off that ensures vital information is protected.
Notify teams
Loop your payroll department in on your plans; if you haven't already notified them, they'll need to switch to paperless accounting and direct deposit. HR and payroll teams will be great resources when it comes to notifying the rest of your employees of the new system and will be able to answer any questions they may have regarding payments.
Notify clients
At this time you should also switch any vendors and other businesses you work with to electronic billing. Send an email to your main point-of-contact to make them aware of the change as well. Next, sign up for electronic signature services. This is a great way to get your clients started with the paperless process, while simultaneously helping your company maintain a paper-free system. The beauty of digital? It's consistent, efficient, easily tracked, and organized! I suggest using a program like DocuSign because it is popular, trusted, and incredibly user-friendly.
Digitize
Before beginning, make sure you have some sort of storage system in place (like the cloud) so that your files are always backed up. Once that has been set up, you are ready to transform your paper documents into digital files. Start by creating a unified system that everyone in the company can adhere to. (For example, title documents by client name + company representative. For filing, you'll want to file by year, and then alphabetically by client name.) Whatever system works best for you, do it! Just be sure to communicate the format and expectations with the rest of your company. As you begin digitizing files, sort everything into "keep/need" and "outdated/not needed" piles. Digital filing can easily become cluttered and overwhelming if you don't stick to a specific system, so it's a good idea to properly dispose of old files at the start.
Get buy-in from employees
You will need to set up a training session for your departments so they are fully aware of the new processes, expectations, and next steps. Come prepared with a step-by-step task list, "due dates", and any filing formulas/systems you want them to stick to that can be easily referred to later on. Be sure to set clear expectations and set goals for your teams; unspoken expectations = unmet expectations. I suggest setting clear and achievable goals, like having 2 filing cabinets digitized by end-of-week, and so on until everything is completed. Since digitizing documents can be a long and tedious process, consider incentivizing your teams! Offering a prize (catered lunch, half-day Friday, etc.) to the first team done, or setting it up in a bracket, team vs. team style until you have one ultimate winner could help bring in some much-needed excitement.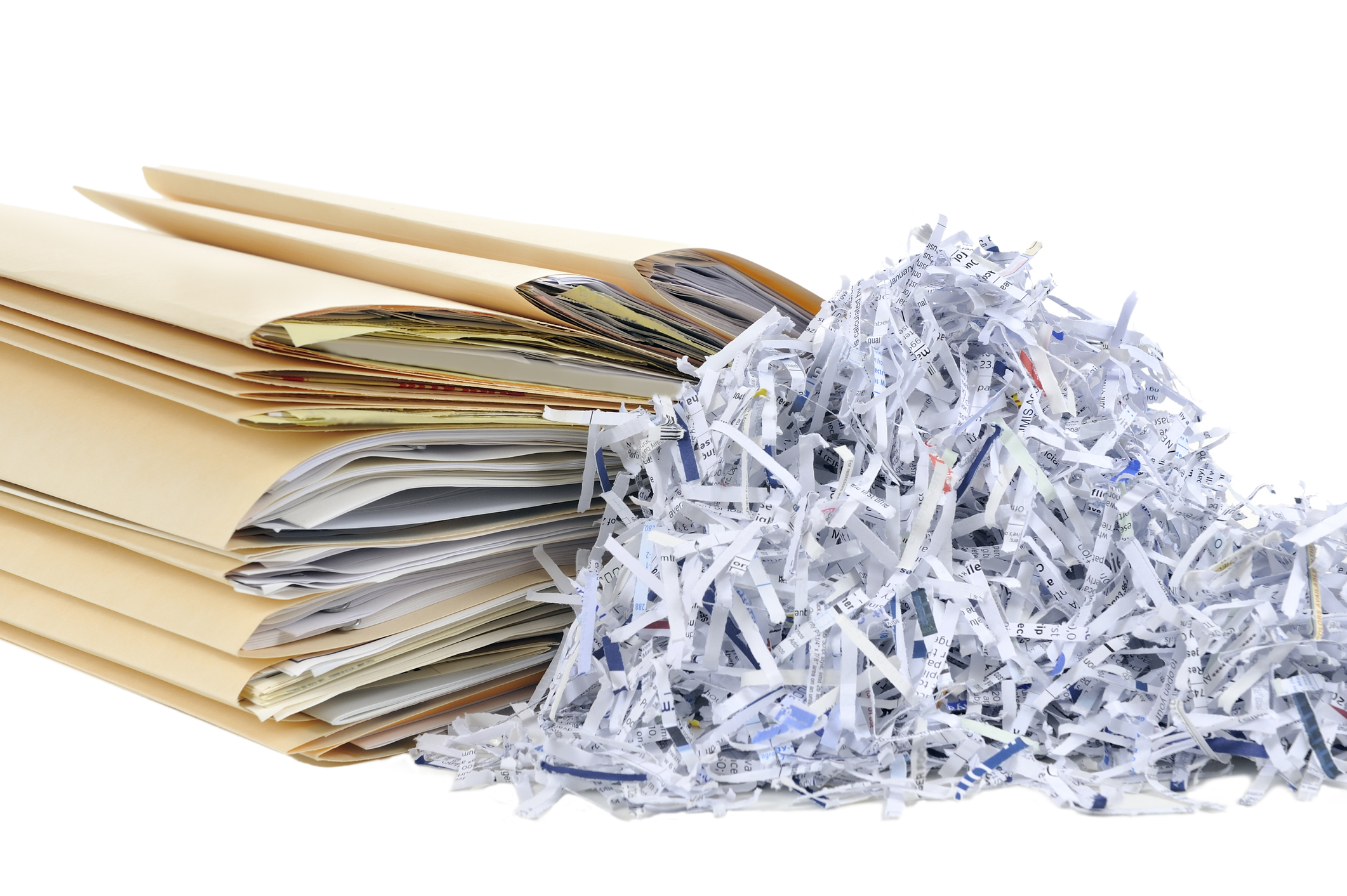 Final Step
Once the digitizing process has been completed, make sure to properly dispose of any documents, especially confidential files or those with personal information on them. In order to do this properly, you'll either need a shredder or to look into companies who will do this for you, onsite. Finally, remind your company and clients to stick with digital files moving forward, including contracts, receipts, invoices, etc.
Like I said, going paperless can be a daunting task but it is worth every minute of work in order to have your company well organized and up-to-date with the digital age. If you'd like our assistance getting started or have other organization needs, reach out to us anytime at info@sortedout.com – we're here to help!
Looking forward to hearing from you,
Tonia