We've bundled up some of our best tips, money saving ideas, and resources all for you in the one convenient location.
Use the links below to find what you need.
FAQS
Get answers to some of the most common organization questions be it for your closet, pantry, garage, home office or business. You've got questions, we've got the answers, neatly organized for you.
FAQs
How does the process work once you come into my home or office?
kristen
2017-10-19T14:54:50-05:00
Sorted Out will bring the necessary supplies to start sorting the items that need to be organized. The client normally is included in this process but is not required. Then, after sorting the things that need to be organized we will then access the "stuff" and make a list of supplies we will need to finish the project. Keep in mind this process doesn't happen overnight and may take some time and commitment, but surely we will get you Sorted Out too!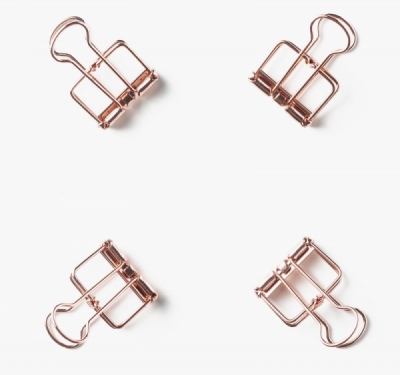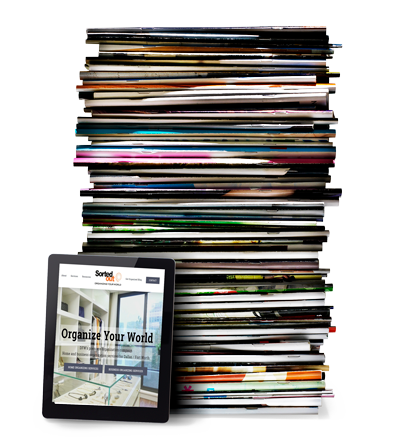 Media Kit
Looking for bios, videos, or photos to use to promote an upcoming event we're speaking at? We've got all the items you need gathered here in one convenient media kit.
Media Kit
Tonia Tomlin is a professional organizer and founder of Sorted Out organizing service in Plano, Texas. Sorted Out offers a wide range of organizing and consulting services to help clients regain control of time and the disorganization in their lives.
Headshots
Media Bio
Tonia Tomlin is a professional organizer and founder of Sorted Out organizing service in Plano, Texas. Sorted Out offers a wide range of organizing and consulting services to help clients regain control of time and the disorganization in their lives.
Characteristics of neatness, tidiness, and order resulted in a successful career in the mortgage industry. Tonia's career at Chase Manhattan flourished in both Michigan and Texas. A Senior Loan Officer, she operated the Subprime Lending Group of Texas. Tonia worked with more than 100 loan officers in both the Houston area and Dallas Metroplex.
Development and maintenance of these relationships was critical and Tonia took great pride in succeeding. Others counted on her to be organized because she was handling so much detail. Tonia left her job with Chase Manhattan to commit to her professional organizing career on a full-time basis.
Tonia has been featured in local, regional and national media including many publications such as Parents Magazine and Texas Family magazine, as well as television appearances on Good Morning Texas and Fox 4 News in Dallas. She completed her first national television appearance on HGTV's "Mission Organization" in 2005. In December 2008, Tonia completed filming the Martha Stewart Fine Home Living Network Smart Tips segments to begin airing in 2009. She has been singled out nationally in the media for her innovative work, stylish organization skills and detailed attention to her clients.
Tonia is a member of the National Association of Professional Organizers and has served as Vice President for the NAPO-Dallas/Fort Worth Chapter. She is an active member of the Collin County community, Plano Chamber of Commerce, Network North Dallas, and Online Organizing.com.
Sorted Out is insured and bonded which guarantees the value and security of its clients' personal items. The company offers a variety of organizing services. Residential organizing includes kitchens, bathrooms, bedrooms, kids' rooms, home offices, laundry rooms, dens, living rooms, and any other areas. Help with packing and unpacking homes is also provided. Residential customers also can enjoy photo and memorabilia organizing. Business organizing consists of filing systems, procedure manuals, desk organization and paper management. Sorted Out also offers errand and personal shopping services.
Press Contact
Publications
Video Library
Want to get to know Tonia and see some behind the scenes footage from news clips and featured spots on HGTV and Martha Stewart's Fine Living show? We have archived many of our videos here! Enjoy the tips for getting and staying organized.
Videos
Tonia Tomlin on Good Morning Texas 8-20-2019
Tonia Tomlin on Good Morning Texas 3-25-2019
Tonia Tomlin on Good Morning Texas 10-12-2017
Tonia Tomlin on Good Morning Texas 3-14-2017
Tonia Tomlin on The Jeff Crilley Show
We are Sorted Out
The Work Invasion is Complete! Check out the Final Results
Sorted Out Media Kit
Tonia on Fox Channel 4
Tonia talks about the book
Tonia interview on FamilyTV
FINE LIVING NETWORK: Smart Tips from Tonia Tomlin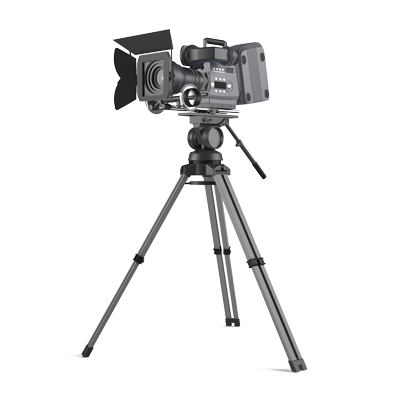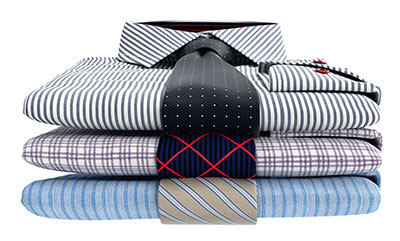 Helpful Tips
Get some tips straight from the pros on how to categorize, organize, and rule your world. We share some of the best tips we have learned over the years for organizing your spaces.
Helpful Tips
Cull Paper Records to Fight Overflow
Even if your file cabinets aren't overflowing, chances are you're saving more than you need. Here are some tips on fighting document overflow:
State and federal income tax returns. Keep them indefinitely. Please refer to your tax agent for specific retention guidelines.
Canceled checks. Checks for home improvement projects should be saved as long as you own your home. Canceled checks for charitable contributions and other deductible expenses should be saved as long as you save your tax returns. Keep checks for expensive purchases, such as jewelry, appliances or antiques, as long as you own the items. If they are stolen or a warranty dispute arises, you can use the checks as proof of purchase.
Bank statements. Keep bank statements until the end of the year. Unless related for business or tax purposes.
Credit card bills. In most cases, you don't need to save them longer than a month. When you receive a bill, it usually indicates whether your previous payment was received. If that information is correct, you don't need to save the previous month's bill. Exceptions: bills that document deductible expenses, such as home improvement purchases, and bills for other major purchases – such as appliances and jewelry. If you can't find the sales slip; your credit card bill will provide proof.
Pay stubs. Keep them until you get your year-end W2 form. Keep your final pay stub each year indefinitely, to give you a handy record of your earnings and deductions.
Home mortgage information. Keep a copy of your mortgage in a safe place as long as you own your home. Mortgage bills, like credit card bills, can be discarded as soon as you get confirmation your payment has been received. Most mortgage companies provide a year-end summary. Keep it as long as you own your home.
Stock records. Save buy and sell confirmation records as long as you own the stock. You'll need them to figure how much you own in capital gains when you sell the stock. Also save monthly statements showing reinvested dividends, stock splits and other changes in your investment. You can discard monthly statements if you get a year-end summary statement.
Mutual fund statements. The rules are the same as for stocks. If your mutual fund statements are cumulative, discard last month's statement as soon as you get the current month's report. Keep year end statement indefinitely. For both mutual funds and stocks, discard all but the most recent shareholder reports.
Items To Be Kept Safely
Some documents are too valuable to stash in a filing cabinet or kitchen drawer. They belong in a home safe or a bank safe deposit box. Among them:
Citizenship papers and passports

Deeds to property; mortgage notes

Marriage licenses and divorce decrees

Military discharge records

Stock certificates, if your broker doesn't' keep them for you
(Make sure the executor and/or your attorney has a copy of your wills and trusts and powers of attorney.)
Sites & Books
Access other websites or books to learn more about help and other resources to assist you with your residential / business organization.
Sites & Books
Helpful Sites
Helpful Books
Time Management and Organization:
Clutter's Last Stand – Don Aslett

Cut the Clutter and Stow the Stuff – Lori Baird

The Personal Efficiency Program, How to Get Organized to Do More Work in Less Time – Kerry Gleeson.

Taming the Paper Tiger – Barbara Hemphill

Taming the Paper Tiger at Work– Barbara Hemphill

Taming the Paper Tiger at Home – Barbara Hemphill

Organize Your Garage in No Time – Barry Izsak

The Declutter Workbook – Mary Lambert

Organizing from the Inside Out – Julie Morgenstern

The Home Organizing Workbook – Meryl Starr

Mission: Organization – Strategies and Solutions to Clear Your Clutter – Amy Tincher-Durik

Eat That Frog! – Brian Tracy

Find More Time – Laura Stack, CSP

Organizing for Success: Second Edition – Kenneth Zeigler

Time Management from the Inside Out – Julie Morgenstern

Time Management Secrets for Working Women – Ruth Klein

ADD/ADHD:

Delivered from Distraction – Edward Hallowell, M.D. and John Ratey, M.D.

Loving Someone with Attention Deficit Disorder  – Susan Tschudi, MA

Smart but Stuck  – Tomas Brown, PhD

Understanding others and Emotions:

Loving Hard-To-Love Parents  – Paul Chafetz, PHD

Making Peace with the Things in Your Life – Cindy Glovinsky, M.S.W., A.C.S.W
For Professional Organizers: