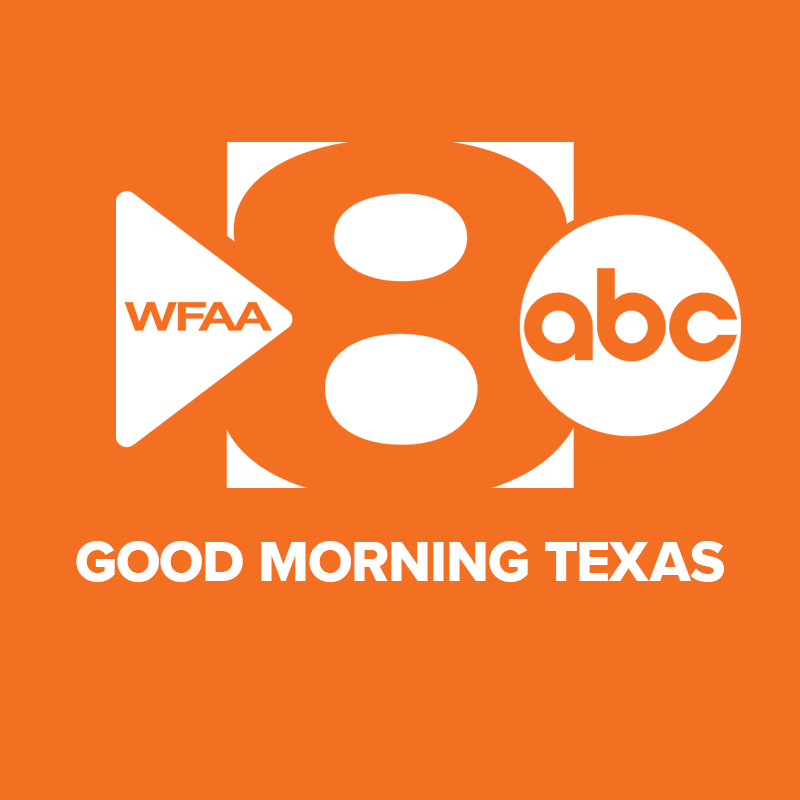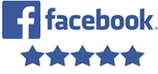 Customer reviews for Sorted Out are all the proof we need to know that we are the best choice to bring order, develop systems, and create progress in any disorganized, chaotic & overwhelming situation.
Featured Review
One of the best parts of working with Tonia and her crew on this project is that I actually gained space! I gained a shelf in each of my built in cabinets where I keep my shoes and handbags. That is a lot of space! It got all of my shoes and boots off of the floor.
Tonia and her crew are master jewelry organizers as well. They took the beautiful jewelry trunk Scott gave me one year and organized it so efficiently! I had no idea what some of these inserts were for. Now, I can find everything so easily."
From Our Clients

Tonia and her team are magicians! I love working with them in my home and my business. They are super efficient and save me so much valuable time. I don't have to guess what needs to be done or what to purchase, they just know and get it done!!
I confidently refer them to my diverse client base without hesitation because Tonia's unique team has the perfect organizer for every situation. I'm sure she will pair the best equipped professional to my clients' needs each and every time.
Thank you, Sorted Out, for being one of my very trusted partners!!
– Nicole Arnold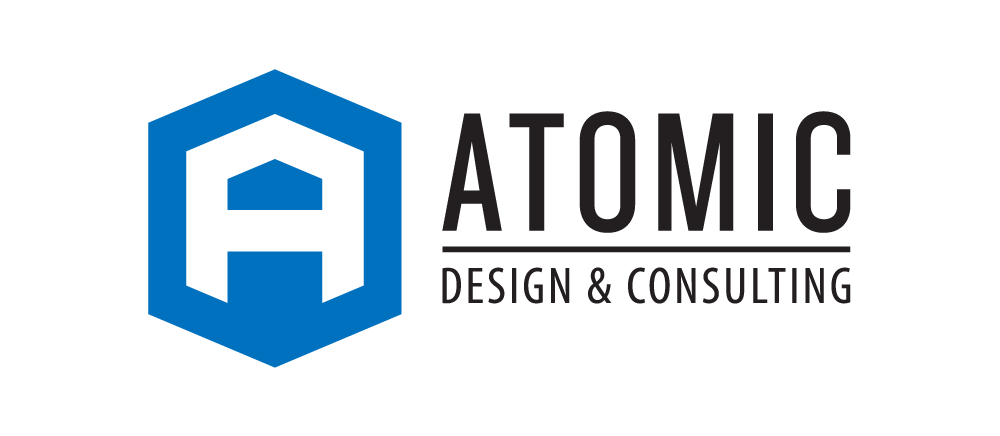 Tonia and her team of organizers have done a fantastic job of helping get our business organized and brought in innovative ideas for storage, filing, and unique spaces that had unique opportunities.
She also streamlined our employees work stations and everything is running much smoother now. Would definitely recommend the Sorted Out team to get you organized!
– Jackie Bese
As my husband and I prepare for our first child, Sorted Out was one of the best investments we made to help us prepare our 'nest' and get our life in order in advance of the new addition. Kendall tackled all the projects brilliantly, swiftly and with little back and forth that was really helpful given our busy jobs and schedules. Couldn't recommend more!
– Gillea Allison
What a great organization! The Sorted Out team made our week long pack easy and stress-free. They even helped to sort out the items not going to keep things organized. I highly recommend the Sorted Out team!
– Matt Gies
Tonia and the girls over at sorted out are pure magic. I had Holly come over for 4 hours and we/she was able to take my laundry room from hot mess to an organized beautiful space. I was shocked at how much she was able to accomplish in such a short amount of time. I'm already looking forward to the next project with Sorted Out!
– Carrie Himel
I couldn't possibly be more pleased with the results of my garage organization! I thought it was a hopeless mess and would take multiple days to sort out. Taylor came in and had my garage looking amazing in just four hours. I am so impressed, and highly recommend Sorted Out to everyone!
– JoLynn Hudson
Tonia's team is first rate! I've used Sorted Out's services several times over the past few years and the organizers are wonderful to work with! Holly has helped me organize my home office and I'm about to call her back to help me get organized for our move into our new showroom. Looking forward to working with the creative and resourceful group again and again!
– Dana DeVance
I contacted Sorted Out after hearing about them from a client in Dallas. I was moving into a new home and really wanted to get myself organized! I suffer from anxiety so having things scattered makes me really anxious! I worked with Tonia (she's so talented, friendly, and overall amazing) virtually to get my new home organized and I am beyond amazed at the difference it has made! We focused on my bathroom, closet, and kitchen – the three places I spend the most time! Knowing exactly where all of my items are and having a special place for all of them has helped my anxiety tremendously! Working with Sorted Out was such an easy and seamless process. From start to end, they were promptly available for anything I needed. I will definitely be using them in the future!
– Danielle Pike
Tonia we can't thank you enough for organizing our office here at Lone Star Cars. We look forward to our maintenance program you have set up for us. Your expertise, encouragement, and knack for organizing have up lifted ALL of us. As a result, we are more productive in our office and can see a huge difference. See you next month! Please feel free to use us as a reference at any time.
– Jackie Roberts, Lone Star Cars, Inc.
I was overjoyed to have the Sorted Out team come to give my disastrous closet a makeover! The expertise of Tonia Tomlin was invaluable. I can't thank you enough! I had so many clothes that would not fit on my racks anymore. They helped me sort out what I truly needed to keep. They added a new closet system including drawers that were far more functional. Now my cleaner, neater closet has a whole new look, and I can find my clothes easier.
– Robin Zweig, GMT Closet Makeover Winner
I heard Tonia Tomlin speak recently at a convention for Mothers of Twins and Triplets. She spoke about organizing closets, playrooms, and toy chests. She also discussed ways to save all that school artwork that comes home. The presentation was excellent and allowed plenty of time for questions and answers. Tonia became one with the audience. She passed around samples of some of the products she recommends for organizing as well has had very useful handouts. I was disappointed when the session ended. I highly recommend any speaking engagement to be held by Sorted Out!
– Julie Browning, Mother of Twins
Lone Star Cars, Inc. is a small but very successful independent automobile dealership. Our office is extremely busy and the paperwork is almost out of control. Six months ago in March 2007 we contracted with Sorted Out. From the very first day, the efficiency of the office, the clutter and the organization of the work improved. With each session the work becomes more productive, less stressful and better organized. The maintenance program is must to maintain the quality of the improvements this office experiences everyday. Thank you Sorted Out for improving our look as well as our productivity.
– Renee Roach | Office Manager, Lone Star Cars, Inc.
I was having problems with getting accurate inventory counts and having too much inventory on hand. We are a small medical device manufacturing company and I just didn't have time to internally correct the issues I was having.
I contacted Sorted Out from a referral and Tonia and her associates came into our offices and "sorted out" all inventory products including raw materials and tools. Because of her fresh ideas and knowledge, she put into place a system that allows me to have more control of inventory. I now get accurate counts in a timely manner and have reduced my inventory carrying cost by 50%.
– Scott Mackinaw, SomnoMed
Tonia Tomlin and her wonderful team of organizers did an excellent job on getting my household organized and ready to move. Without their efforts we would have not had a chance of being ready to move on time.
Tonia and her team were efficient, effective, and friendly. During 3 weeks worth of time they organized a 3 bedroom house including a very messy garage, and in the worst heat of the summer. They found things that we did not know that we had!
Tonia also recommend a cleaning lady and mover that we used and that have worked out well for us. All in all Tonia and her team were just what we needed when we needed them and we are very pleased with their work. We recommended Tonia and her team to anyone who needs to organize anything.
– Edward Roske and Family
I contacted Sorted Out & Tonia to help me organize my kitchen and pantry of my apartment. In no time, Tonia had completely updated and organized my kitchen. Everything flows and works together all while a system that I love and will use daily. Never underestimate what can be done in 4 hours time! My home is totally different and it's thanks to Sorted Out. Tonia's vibrant personality and wonderful organizing tips get you excited to get your house in order. The tips she gave me will stick with me in other areas of my home life. You don't have to be buried in clutter to use the priceless services of Sorted Out, sometimes you just need a little help getting a system together. Tonia and her team will be a part of my home and business life for many years to come.
– Kirby Stuart
I hired Sorted Out to declutter, organize, pack and facilitate our move. Aimee was absolutely incredible. She was professional, efficient, personable and a pleasure to work with. Recently I have also hired Carol and Lindsey to help with organization of our new home. I look forward to a long partnership with Sorted Out! Thank you!
– Michelle Griffith
We've moved 4 times in the past 2 years. I was so done with anything to do with moving. My husband said I should look at unpacking services. I looked online and sent out several requests for help. Aimee with Sorted Out promptly contacted me. To say she was God sent, is an understatement. She not only help me unpack but she help me to organize my entire home. I can now find everything. She also helped me hang pictures, decorate and even paint. I have recommended her to several friends.
I would highly recommend using Aimee at Sorted Out. She is really great and can help no matter what you need done!
– Pauline Decker
I am so impressed with Sorted Out, LLC and highly recommend them! Tonia (the owner and founder) contacted me personally within hours of my first inquiry, and warmly assured me that her team could provide exactly the assistance I was seeking. I knew I was in good hands, and then was further impressed when professional organizer Carol came to my home for the first consultation.
Carol is a delightful and very upbeat individual who sat with me, listened, and then proceeded to suggest a plan. Her organizational skills are excellent and she went above and beyond in every session, not only bringing order to chaos, but also teaching me useful tips and resources, while bringing her positive, encouraging and non-judgmental energy to every step of the process. If you are looking for impeccable service delivered with style, grace and genuine enthusiasm, this is the place to call!
– Dorothy Seely
Above and beyond! That is the best way to describe Tonia and her staff and it will be evident upon your initial consultation. She is a joy to work with and the spaces were organized above and beyond what I could have imagined. Tonia and her staff go above and beyond to help you understand how your particular space failed in the first place and how to better utilize it going forward. Tonia's educational background and extensive training equate to genuine expertise. Our family functions more efficiently after working with Tonia. I'm looking forward to our next session! Thanks, Tonia!
– Jacq Pettijohn
Tonia spoke to the Junior League of Plano at one of our FUNdamentals programs. She presented valuable information on a number of organizing challenges. As the hostess of the program I found Tonia very easy to work with and well prepared. Her talk was filled with great ideas and she presented her information with enthusiasm and humor.
I believe her presentation would be valuable to a number of other organizations.
– Janie Gilkison
Tonia Tomlin's professional organizing group, Sorted Out, completely transformed our garage! I cannot even begin to explain how stress-free our garage organization project was with this team. This team of professional organizers helped us sort through our cluttered space, simplify, and gave each of our the items in our garage a home that made sense to not just the adults, but also to our kids. Our cars now easily can fit which continues to save us time and money due to unexpected weather!
From start to finish, I felt like we could trust this team because of how professional they were, how they listened to our needs and how this team went above and beyond to make us feel priority throughout the entire process. If you are looking for a Dallas professional organizer, you will not regret working with Sorted Out!
– Tara and Jeff Hooper
Loved my experience with Carol at Sorted Out! My house was far from a Hoarder, but there were no empty spots on my floor, and we both had to fight boxes to walk from one part of the house to the next. It was bad. Carol is tenacious. She either worked alone, or we worked together going over each. and. every. single. item. in. every. single. box to make sure I had no junk when I made my house a home.
By the way, my project was my ENTIRE house since I had recently changed careers and moved. So every single room needed organizing. Not only that, she helped me put items on the apps like LetGo and 5mile to sell. It seems simple, but when you're living in an ocean of "junk," it's hard to see that your stuff has any value. When your home is cluttered, your life is cluttered–and then your mind is cluttered. This makes it difficult to accomplish most anything else. So that's the organizing part of things.
Some more details: Sorted Out wasn't the first company I contacted. One company never contacted me back, and another company scheduled an appointment and then (after me rushing home after work to meet her), re-scheduled! Kind of weird for an organizer to not have their calendars straight (???) Sorted Out responded to my inquiry almost immediately, gave ample information, costs upfront (this is important!), and of course, my organizer Carol arrived on time. No complaints!
I would highly recommend using Aimee at Sorted Out. She is really great and can help no matter what you need done!
– Jewelle Huggins
Contact the professional home and office organizers at Sorted Out today to start making the most of your space.