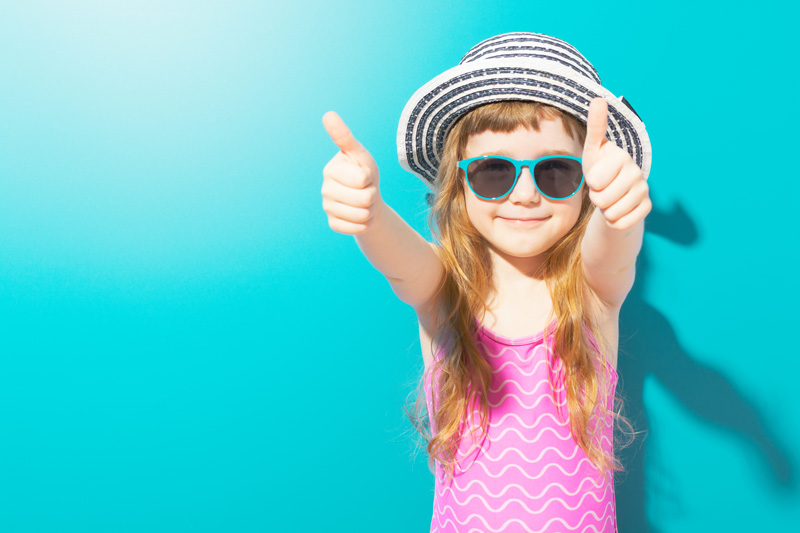 Let's be honest for a minute – shall we? Summer can be hard. Don't get me wrong, it's so fun getting to spend extra time with our little ones, going on family vacations, and soaking up the sunshine. But what do you do on the days when it's raining outside or you're not traveling? Having kids in the house all day can be taxing on your home (hello, crayon-walls!) and on mom. Today I'll be sharing some tips on how to get ready for a summer at home with kids and how to best prepare for those long summer days.
Organize and Reduce Clutter
There's no easier way to cause immediate stress and chaos in your home than bringing home all of the kid's art projects from the past year and having no home for them. While their self-portraits may be cute, you don't want the glitter, dried noodles, and confetti flakes all over your kitchen counter and living room floor. Dedicate a specific place for each child's artwork. You can let them choose which pieces they want to keep and to toss. Once you have your finalized selection, put them in baskets/bins in their rooms or in the home office.
If you're tight on space, check out Artkive! Artkive transforms your children's artwork into a keepsake photo album. You'll start by putting everything you want to keep in a box, send it off, and the company will photograph each art piece and put it all into an album for you. This solution is much cleaner, smaller, and easier to organize than a box full of papers and projects.
Pre-Plan Activites
I am a firm believer in pre-planning my kids' activities throughout the summer. If you need inspiration or laid-out instructions, Pinterest is an invaluable source where you'll find activities for all ages and learning levels. I'll do everything from creative writing and outdoor water games to puzzles and grocery store role-play. I typically try to plan at least one week out so that I only need to make one trip to the store per week to pick up any extra materials.
Once I have my activities and materials, I'll create stations throughout the house for the kids to play at. Materials, instructions, and examples will be laid out and the kids can immediately get to creating, playing, and most importantly, learning. All materials should belong to specific bins that are labeled (or color-coded if your kids aren't reading yet) so that they can be responsible for putting everything back in its place when they're done. This makes it very easy for you to organize at the completion of the activity by moving the bins from the living room to the storage closet – no mess, happy kids, and one very happy mama!
What do you like to do with your kids throughout the summer months? Let us know in the comments! If you need help organizing and preparing for summer, reach out to my team any time at info@sortedout.com and we'll collaboratively work together on a customized plan just for you.
Looking forward to hearing from you,
Tonia