It's officially summer and the country looks to be opening up enough for some travel plans! I know many of you may still prefer to drive to your destination instead of flying, so I thought I'd help you out with some car and truck organization tips before you hit the road.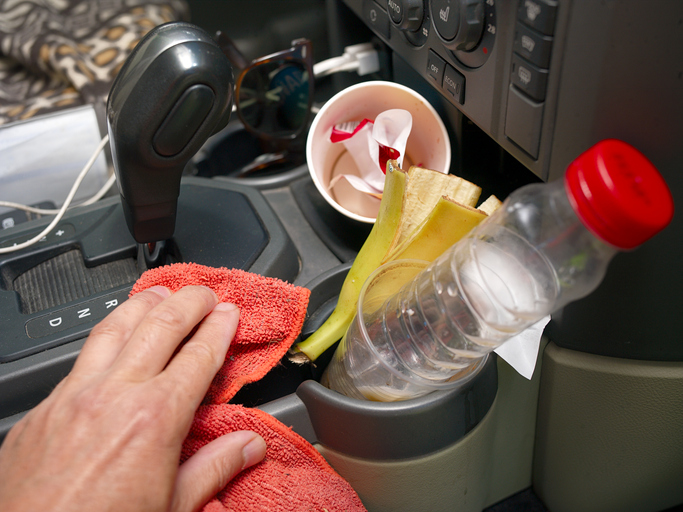 Your first step towards organizing a vehicle should be to declutter.
If you've been following our tips for a while, this should come as no surprise to you. Before you organize, you must have a clean slate. While going through your car you should toss any trash and remove anything that you don't consistently use while traveling. Don't forget to check under the seats, in the glove box, and in the seat pockets.
Once you have a blank canvas, it's time to organize the interior.
Focus your attention on "must haves" first. This includes your daily essentials as well as your crucial/emergency items. These important items should be kept in your center console or glove box; somewhere they are easily reached without needing to unbuckle. The items I suggest keeping in this space include:
Phone chargers
Small emergency/medical kits (band-aids, Tylenol, etc.)
Insurance cards (this is a great organizer for these small items)
Sunglasses
Seatbelt cutter/glass breaker/pepper spray
Pen & notepad
Hand sanitizer
Hand Lotion
Chapstick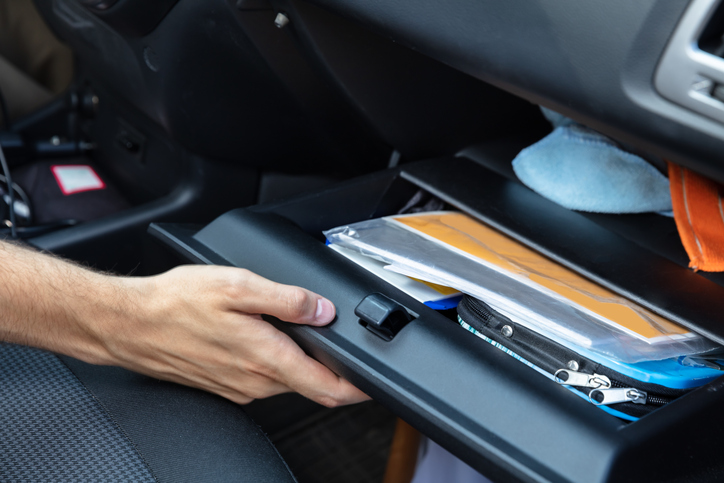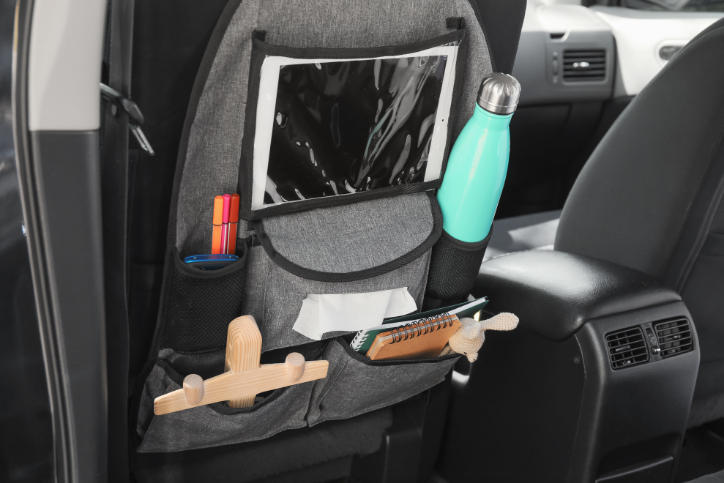 Next, you'll want to purchase a few organizational bins…
To help organize the open spaces (assuming your vehicle doesn't have pre-installed compartments). Areas of your car that will benefit from these types of tools/bins include your center console, glove box, and trunk. Here are a few of my favorites:
If you've ever gone on a road trip, you know that trash from meals and snacks can easily pile up.
To keep your space clean and clutter free, consider hanging up a passenger seat trash bag or keeping one on the floor behind your center console. All passengers will be able to access the bin, and it's easy to remove in order to discard items. I highly recommend buying a waterproof bin like this; the last thing you want is a red Gatorade stain on your freshly detailed floors!
Do you have any road trips planned for the season? If so, let me know where you're heading by leaving a comment below! I hope these car and truck organization tips help you achieve a stress-free vacation. Afterall, we deserve it after the year we've had. If you need additional organizational help, check out our other blog posts here or send us a message at info@sortedout.com.
Looking forward to hearing from you,
Tonia