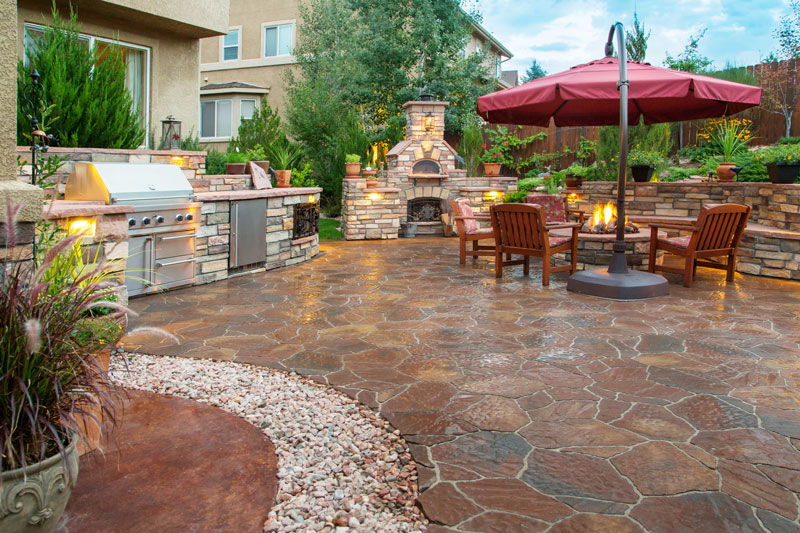 It's that time of year here in Texas that the leaves are starting to turn and temperatures cooling down, which means it's time to winterize your outdoor living space. Backyard Butler is here to help!
Backyard Butler will make your outdoor investments sparkle. From prepping your estate for the party of the year, to keeping your outdoor living spaces inviting and visitor-ready, you won't know how you lived without your Backyard Butler cleaning crew.
Clean Your Furniture and Cushions
Cleaning and protecting your outdoor furniture and cushions now is the best way to ensure you're ready to entertain when there's a break in the weather. Mold build-up from all the moisture can create stains and damage fabric.
Driveway, Sidewalk, Pool, and Stone Surfaces
Now is a great time to have your driveway, walkways, stone counters, retaining walls or decks cleaned and sealed to protect year-round. Moisture protection is important to seal out to protect from freeze damage of the stone. Sealing will also provide protection from staining and deterioration. Fall usually means less pool time, making it a perfect opportunity to have your pool tiles cleaned to remove that nasty white calcium build-up.
Winterize and Clean Your Outdoor Kitchen
When temperatures drop below freezing, your outdoor kitchen pipes can freeze and cause expensive damage. We'll winterize and protect your grill, stainless cabinets, sinks, and fixtures. Make sure to get on our schedule to deep clean your grill!
Schedule your Holiday Outdoor Cleaning
We offer services to keep your outdoor living space cleaned and ready for use at Thanksgiving or Christmas. Now is a great time to get on our schedule! Last year we were booked solid so contact us today to get on this holiday season schedule.