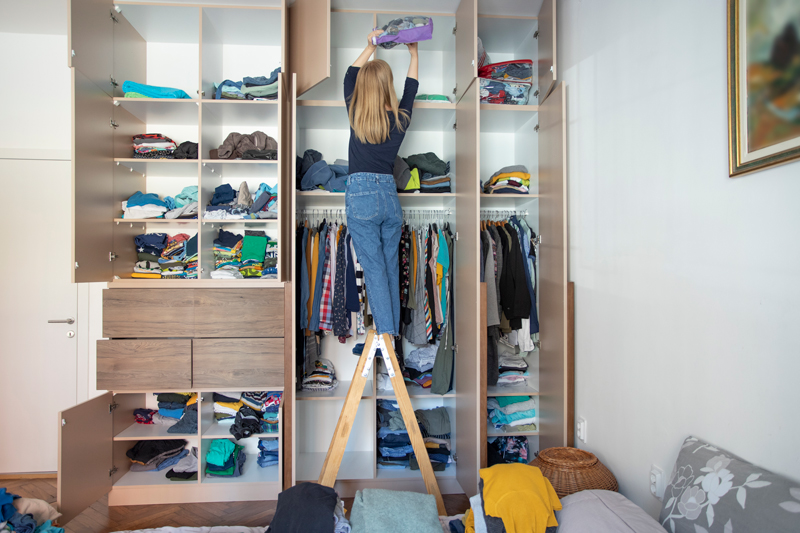 The Coronavirus has affected millions of people worldwide. Not only has it changed the way we go about our everyday lives, many of us have been drastically hit financially. Work slowed and hours cut, to others who unfortunately lost their jobs altogether. Now as the world begins to reopen, it's up to us to pick up the pieces of our shattered lives.
So, at a time of such drastic economic impact, how does organizing play a key role in moving forward? I am so glad you asked! Not only does organizing help ease depression, it also is a great tool you can pull out of the toolbox whenever you need to make a little extra money. And for many struggling to pay bills while out of work, organizing can be a saving grace!
The first step in the organizing process (and undoubtedly one of the most important!) is to start with decluttering. I do this by sorting items into 3 piles: Keep, Toss & Donate. Start in one area of your home and designate a box for each category. Once you've done that, start sorting! Work through to decide what items you are not ready to let go of (maybe they have a purpose, or hold a special place in your heart), items you have that are in good condition and would like to give away (do you really need that blouse you never wear?) and possibly some items that just flat out need to go in the waste bin.
Once you have your items sorted, you can begin to go through your "give away" pile. Look for items you KNOW are worth money but you just don't use or have a need for anymore (helloooo pile of old electronics!). My tip for these items: Consign them! There are so many great programs out there that will offer you a little bit of cash for valuable items you are ready to part with.
Items to keep in mind for consignment are: designer clothing & accessories, furniture, expensive electronics, valuable pieces of artwork, antiques – maybe you've inherited some old antiques or furniture that you just don't need or want anymore (sorry Mom!). Turning your unwanted & unused items into cash can greatly help in times of need or just to give you a nice chunk of change to add to your piggy bank!
Last week on Good Morning Texas, I shared with viewers some great resources for a variety of different products you likely have in your home that you can (finally) put good use to & consign. If you missed it, don't worry! You can watch it here or play below.
Do you have a recommendation for a consignment shop that wasn't mentioned? Please share with me in the comments! And if you need help with the sorting, purging & consigning process – give my team a call! We'd love to help 😊
Looking forward to hearing from you.
Tonia