It's been a while since we've discussed Sorted Out's offerings and what we're all about. With so many professional organizers out there, it's important to us that you know what sets us apart. As Coco Chanel once said, "Don't be like the rest of them, darling." Well, we listened!
Our History
Sorted Out has been in business for 16 years (wow – that number still shocks us!) Our humble beginnings began in the Dallas/Fort Worth metroplex, which is where we proudly remain today. We love serving our local friends and neighbors and helping our community – after all, nothing beats good old-fashioned Texan hospitality! We're proud to call DFW "home" and have found that living amongst our clients offers us an inside-look to their needs and allows us to give them exactly what they've been looking for, before even knowing it themselves.

Special Certificates
Our professional organizers have certificates with The Institute for Challenging Disorganization, which gives us the capability to deliver customized organization solutions as unique as our clients. We hold special certificates in: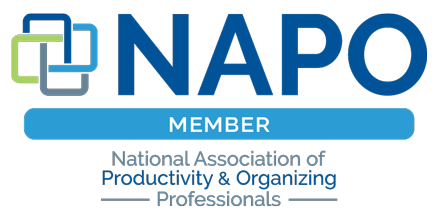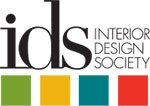 Our Process
Many competitors use some form of a "one size fits all" system, taking a basic plan, plugging it into different projects, and expecting it work. At Sorted Out we understand that each client's organizational needs are as unique as they are, so we customize our offerings to deliver exactly what they need. Instead of going in with a preconceived notion of what will work for our clients (like the KonMari and Neat Methods' approach), we take the time to meet with clients and listen to their needs. Sure, pretty organization is nice, but is it functional? If organization doesn't actually help you with your day-to-day needs, then it's not working – period. This is why we prioritize individualized, custom solutions for every client. Needs first, looks second.
Competitors like KonMari and Neat Method will purchase or suggest organizational tools (storage bins, labels, folding techniques, etc.) first, and then organize your items to fit those tools. While that may seem like an efficient solution, we haven't found it to work for our clients. This is why we establish priorities and come up with a game plan together early on in the project. Prior to actual organization we sort through your items and purge whatever's not necessary, ensuring you'll only be keeping and organizing important belongings. It is only after these three crucial steps that we begin to recommend organizational tools to help you achieve ideal functionality in your home/office/etc. We've found that taking these extra steps to get to know our clients and their needs helps us achieve happy customers every time. We are not focused on things being perfect, just perfect for each family, individual, or business we have the honor of serving.
Our Service
We think of our clients like family and we want them to think of us the same way. While some have smaller projects, many have larger needs with no end in sight – and honestly? That's how we like it! We love fostering a relationship and assisting with all organizational needs that come their way. In order to meet their ongoing needs and establish a better way of life for our clients, we offer maintenance plans – we're not just a one-and-done hire. Our competitors have a hard time understanding their client's needs and getting to know them on a personal level because when the project is done, you never see them again. We take pride in the fact that we are different than our competitors in that we are truly hands-on our projects. From helping families move (organization and move-scheduling with vendors included) to assisting new office departments become more efficient, we're like your very own concierge; whatever you need, we're here for you!
You can now see the care and detail we give each of our clients, unlike competitors. We hope Sorted Out sounds like the perfect fit for your needs, and look forward to working with you in the future! Let us know how we can help you by reaching out to info@sortedout.com, and feel free to leave any additional questions you may have for us in the comments below.
Looking forward to hearing from you,
Tonia