This month we'll discuss purse and bag organization because if you're anything like me, your life lives in your purse and needs just as much TLC as your home does. This blog post is definitely geared more towards the women here, but if you're someone who carries a briefcase or satchel, you'll be able to find some helpful tips here too! Ladies – feel free to share this article with your husband or have it "magically appear" in his inbox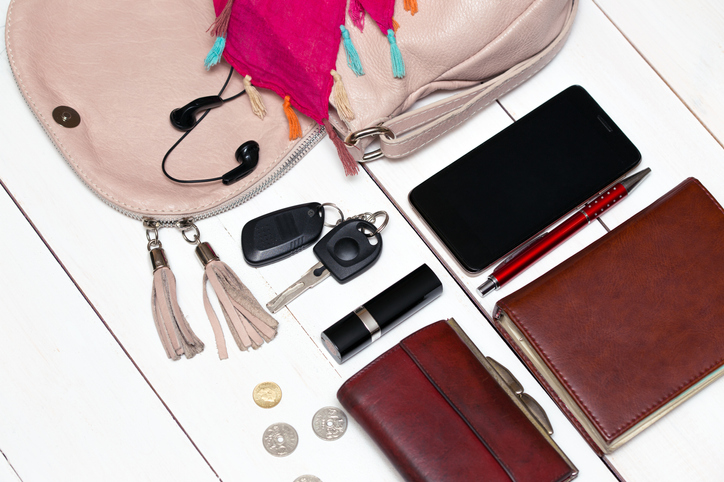 Purge
First things first: time to purge! You know this is always my first step. Organization won't happen if you just pile it on top of existing mess and clutter. Empty everything out onto a counter or table so that you can clean out your purse or bag if needed. Baby wipes or a wet paper towel does wonders for those mysterious sticky messes. Don't forget to wipe down both the inside and outside of your bag as well.
Keep or Toss
Once you have a clean slate, divide your items into "keep" and "toss" piles. Only hold onto the items you need to have with you on a daily basis. Old receipts, extra Chapstick, and the second or third pack of gum should be returned to their proper home in the office, pantry, etc. With your remaining "keep" pile items, further separate them into familiar groups like lipsticks/skincare, snacks/gum, paper/pens, and so on. You'll want to keep items organized as "families" so that they're easy to find when needed.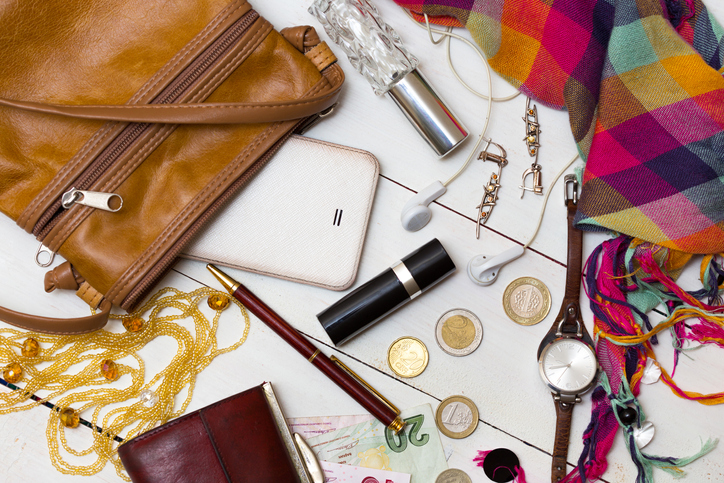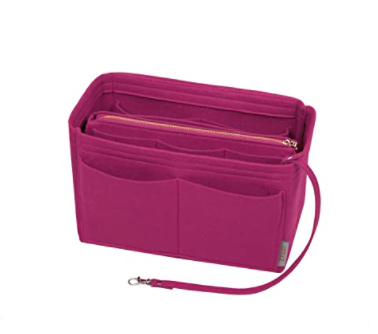 Keep it organized 
You may wonder how to keep items organized once in your purse, especially if your bag is small. Small pouches and dividers are going to be incredibly useful here! Keep like-items amongst themselves and make sure your dividers/pouches are clear so that you can easily see what's inside. Here are a few of our favorite organizational tools for purse and bag organization:
Labeling helps too! You can buy cute pouches that are pre-labeled , print at home with a label maker, or even design your own using a Cricut.
Items that are regularly used should be kept in easy-to-reach places. If you can't live without your Chapstick or are someone who always chews gum, these items will be best located in the side pouch/zippers where they're easily separated from the rest. Remember the golden rule: organization is not one-size-fits-all. It's important that your purse and bag organization works for you and the lifestyle you lead. Don't be afraid to play around with locations and organization tools until you find the perfect combination that works best for you!
What are some of your favorite purse and bag organization tips or tools? Share with the group here by leaving a comment below. If you find yourself needing more help with your organization (no matter how big or small the project), feel free to reach out to us at info@sortedout.com!
Looking forward to hearing from you,
Tonia