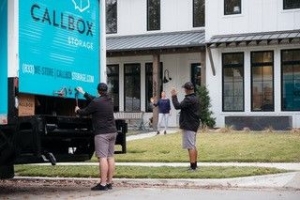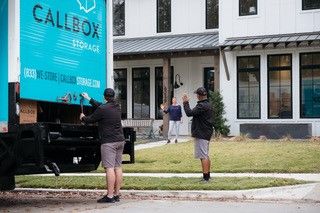 Springtime is here, and it is a great time of year to move to a new home or to downsize into a smaller space. Putting your property on the market and planning for a big move can be stressful for all of us.  Decluttering your home can make a big difference on how your property is perceived by a potential buyer.  Having too much clutter in your home can make a statement that there is not enough storage space or living space.
Here are a few tips on how to declutter your home and prepare ahead of time for the big move.
1.
Have a friend walk through your home and tell you what they see as clutter. Often, we are so used to our own clutter, we don't see it anymore. Having an objective point of view helps you to get rid of items that make your space look cluttered.
2.
Pack up items that are not used daily and put in short-term storage. This includes excessive furniture that may make rooms look smaller. Make sure all counter tops in the kitchen are clear of appliances and knick-knacks.
3.
Go through your closets and follow the following tips:
Pack up seasonal clothing and sort through clothing you no longer wear and donate to charity. This includes handbags, shoes and accessories. This will help you get rid of items and keep you from moving unnecessary things to your new home.
Keep the floor of the closet clear of any boxes, shoes, etc.
In the master closet, invest in hangers that all look the same. Closets that have uniform
hangers help the closet appear organized and clean.
Purchase nice bins for items on closet shelves so the closet looks neat and tidy.
4.
Go through your bathroom cabinets and purge items that are expired. Remove all items that are on your bathroom countertops and keep wipes on hand to wipe down countertops each morning after you prepare for your day.
5.
Declutter your kitchen by purging old pots and pans and serving dishes you do not use. Keep a basket on hand to throw papers, clutter, etc. into in case you have a last-minute showing.
6.
Make the Master bedroom a sanctuary. Remove items that do not make the bedroom seem like a peaceful place. Item such as books, exercise equipment, and computers can clutter the room.
7.
Depersonalize your home. Remove family photos, unusual artwork, magnets and all paper off the refrigerator to keep it looking clean and clutter free.
8.
Get help from professionals. Hiring a professional organizer to help you declutter your home, a staging expert to help you stage your spaces, cleaning professionals to keep your home spotless and storage professionals to store your precious items and furniture.
Our friends at Callbox Storage can help you store all your items so you can get your home sold quickly. Callbox Storage was built on the belief that life is better when difficult tasks become simple. Their goal is to make the moving and storage process as simple as possible for you.
FREE pickup, they will load your things, so you don't have to lift a finger.
They itemize, photo inventory and store your items in their secure, climate controlled facility.
They ensure that you get the exact storage size based on your items, so there is no second guessing.
They bring your items back, just select items for delivery from your online account.
Callbox Storage makes self-storage in Dallas/Fort Worth much easier. Whether you need space to empty your garage, store items temporarily for listing your home or storing your items prior to a move, they have a solution for everyone. It's a smart and simple storage solution that is just a click away. Contact their friendly staff at (833) WE-STORE with help for all of your self-storage needs. Callbox Storage should also be your choice for full service storage solutions in Houston, Austin, Phoenix, and Seattle.
"WE CAN GET THAT FOR YOU"