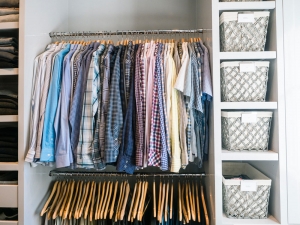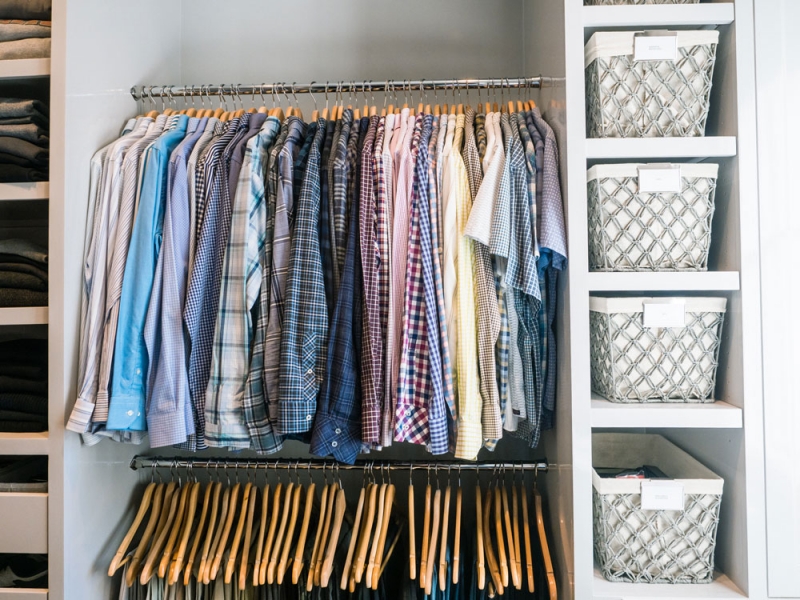 Although it is still cold outside, spring will be here before we know it and we will be transitioning into our spring wardrobe.  If you are like most people, the thought of cleaning out your closet is a dreaded task.  It needn't be a task that you procrastinate because it seems so overwhelming.  Here are Ten Tips to help you prepare your closet for springtime.
Edit your clothing, shoes and accessories.  If you haven't worn them in at least 2 years, get rid of them by selling, consigning or giving them to charity.  Review your clothes that have missing buttons, stains and tears and set them aside to be repaired or to be discarded.

Organize your closet by categories.  Group all blouses, skirts, dresses, jackets, pants, etc. together as a category and organize by color.  It is much easier to pull together outfits if everything is in color order.

Fold heavy items that take up closet space such as jeans, sweaters and workout clothes and put them on shelves in your closet. Sweaters, especially wool, last longer if you store them in plastic bags which helps protect them from moths and other insects.

Take all dry cleaned items out of the bag and off the wire hangers and hang all of your clothes on the same type of hanger, such as wood or plastic. Return the wire hangers to your dry cleaner so they can be reused.

Store your accessories by category.  Purses store best in hanging purse bags or on shelves while scarves work well on scarf hangers or in baskets.  Hang hooks for items such as belts or larger totes.

Use garment bags for items not used often such as evening attire, furs, jackets or suits.  Do not store leather in plastic garment bags as the plastic will dry out the leather and cause it to crack.  Store fur in fabric bags to protect it.

Remove shoes from shoe boxes and store on slanted shoe racks or cubes designed for shoes.  This keeps them in sight so that you will know what you have.  Organize shoes by category as well and by season so that spring and summer are in one area, while fall and winter shoes are in another.

If you have limited space in your closet, store out of season clothing in another closet or space in your home, and rotate your closet each season.

Try to use your storage space in your closet for wearables and accessories and avoid storing photo albums, your children's artwork and other memorabilia in the closet.

Maintain your closet organization system daily, that way you won't fall back into a disorganized state and have to start the whole process over.
Jump in there, organize yourself and you may be surprised what items you find that you might have forgotten about.  An organized closet will not only save you time, but also save you money!