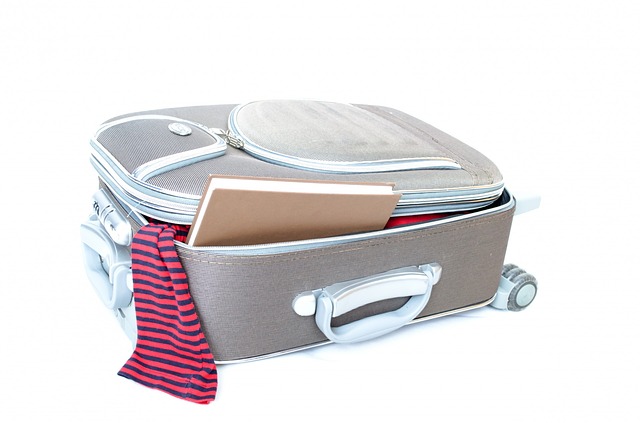 Summer is here, bringing with it the many joys of family vacations. Whether you head to the beach, the mountains, out of the country or to exotic locales, you probably agree that many joys of summer vacations, dealing with unforeseen travel mishaps and hassles is certainly not among them.
The good news is that there is an easy way to ensure that you stress less on your next vacation by following these ten easy tips for organized traveling.
1. Familiarize yourself with travel regulations before you travel. In today's world, transportation regulations are in flux. Checking travel regulations before you leave can be a real time saver. Call your airline or visit the website to learn what you can and cannot pack and/or carry on the plane.
2. Take extra precaution with valuable items. Protect your travel documents, small valuables and currency by packing them in an impact resistant, watertight, buoyant container. This will prevent just about any damage and will help you to keep all your valuables located in one easy-to-find place. And just to be on the safe side, be sure to purchase TSA approved locks for every piece of your luggage.
3. Invest in "Practi-couture." Practical and fashionable are easily related – distant cousins perhaps, but related nonetheless. Make a point to pack practical clothing that is easy to wash and does not wrinkle. Pack basic bottoms that can be easily interchanged with multiple tops and accessories. Traveling is much less stressful when you are not lugging around bags and bags of fashion accessories, shoes, clothing and other items that you won't actually need or use.
4. Embrace the role of the roll. Since you are rather unlikely to be packing polyester, the next best way to avoid wrinkles and ironing boards is to roll your clothes rather than fold them. An added benefit is that rolled clothing takes less space than folded clothing so you can squeeze more into each piece of luggage.
5. Treat your laptop lovingly. If you cannot bear to leave your laptop at home, be sure to always treat it as a carry-on. By always keeping your laptop in your possession, you greatly reduce the risk of damage or theft through mishandling. An added benefit is that you can log on at the airport and finalize any details at your vacation destination.
6. Zip it! One of the great luxuries of modern living is Ziploc® baggies. Use plastic baggies to wrap shoes, isolate toiletries and contain anything with "spill potential," such as perfumes, shampoo, moisturizers and other liquid products. Keep a few Ziploc® baggies on hand for unforeseen situations. You will most certainly use them. As an added time saver, consider putting together a travel kit in a large gallon size Ziploc®  that contains such items as toothpaste, non-aerosol shaving cream, mouthwash and other toiletries that you use each day. Keep in mind that sample items or trial size containers of moisturizers, toner, serums, eye creams and other beauty products, such as those frequently given away during a major department store beauty bonus day, are ideal for travel. By using these small sample items, you can leave the larger items at home and conserve precious suitcase space.
7. Get charged up. There is nothing more frustrating than a dead cell phone battery. Invest in a portable DC adapter, which will work in both the car's lighter port and the outlets on airplanes.
8. Digital Gingko. Take along extra digital camera memory. Vacations are chock full of once-in-a-lifetime moments. Always tuck an extra memory card or stick into your digital camera's holding case for emergencies.
9. Check for space. If you are at all particular about your accommodations, be sure to check reservations prior to leaving. If you prefer spontaneity to rigid itineraries, schedule a place to stay your first evening, but research and know your options for the duration of your trip before leaving home. Call potential hotels and inquire about availability during the dates you will be visiting. It's much better to know on the front-end if a hotel or resort is fully booked before you get there!
10. Can you hear me? How about now? If you will be traveling internationally or in remote areas domestically, reset your phone options before leaving home. Whether you rent a cell phone locally (expensive), use your home-country cell phone plan (moderately expensive), a special traveling plan offered by that company (less expensive), or use a local pre-paid plan (often least expensive), know your options before getting there and you will save time in the long run.
Whatever you do, have a safe, organized and wonderful trip!
Tonia Tomlin