Custom closets seem prestigious, don't they?
They are often times seen in celebrity and top Instagram Influencer's homes, decorated to the nines, always tidy, and so dreamy. While we service many of these types of clients here in DFW, we also deliver custom closets to anyone in need of our expertise, no matter their follower count. Custom closets don't have to be as daunting (or expensive) as they sound.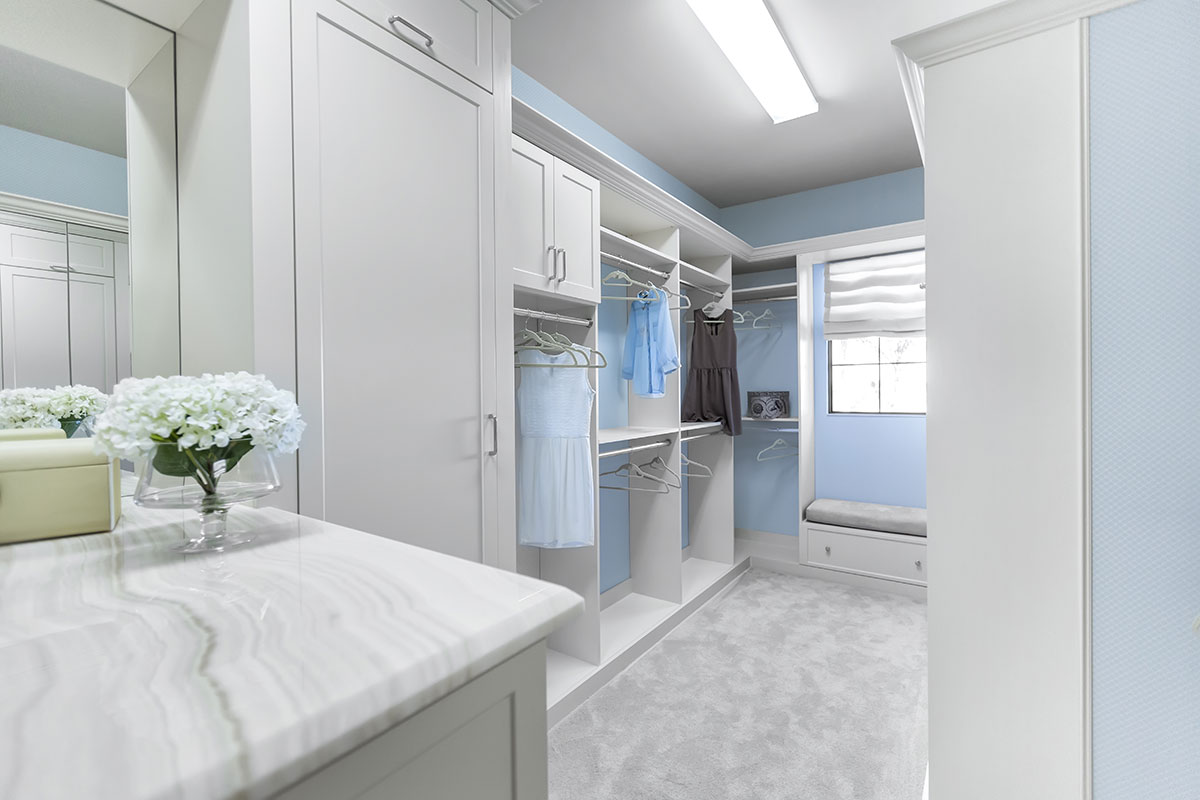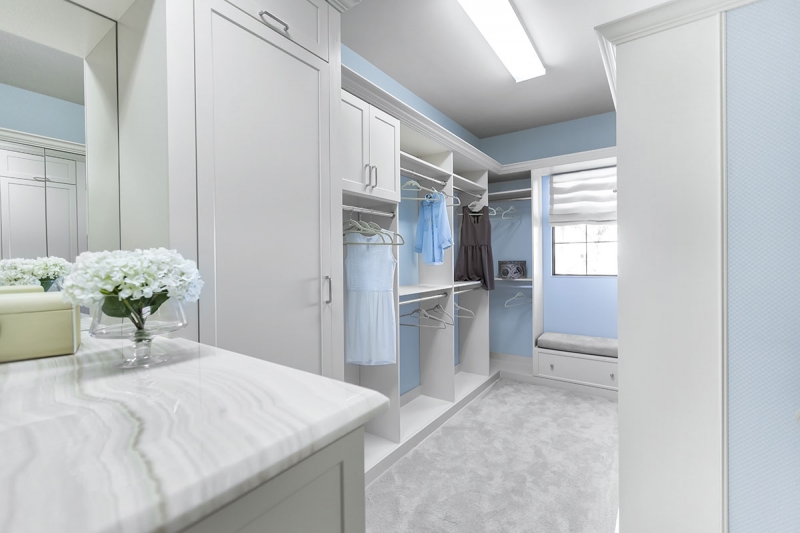 We begin with a 1 hour consultation where we chat about your needs, wish list, and décor style. We'll assess your closet as-is, seeing what works for you, what doesn't, and taking note of any obvious needs. This is when we ask customers to describe what they're looking for when it comes to closet efficiency. We then take a closet inventory, looking at your different items and what design features we'll need to come up with in order to give everything its own space.
Once we've come up with a "game plan" we bring in either a custom closet company, like California Closets, or a custom craftsman to build the perfect closet. . We work hand in hand with the closet designer to ensure that organizational goals and functionality is included. After all, if a closet is beautiful but isn't efficient, what's the point?
While the closet designer is busy designing everything, we begin to purge your closet. We empty the entire space and specifically go through your items with you to decide on keep-or-toss items (of course, items are always donated and never actually thrown away!) Purging your closet is key because it leads to that goal of function and efficiency. There's no need to keep 10 white tanks if you either a) haven't worn them in over a year, or b) don't need them.
During the design process we will also make suggestions like adding lights, valet rods, drawers, etc. We tend to utilize rolling racks for all of your hanging garments (a prevention technique to keep them from ending up on the floor or bed) as well as use matching hangers to make the closet aesthetically pleasing. Whatever you need to live your best closet life, we'll deliver! The most important thing to us is that your space functions exactly how your life demands. Every client has a unique set of needs, and we're here to help you figure them out. When the closet construction is done and items are placed in their new home, they'll all have a specific place and space won't be wasted on items you don't use. Your new custom closet will look and feel amazing!
If that all sounds like too much work, we can certainly take care of the process completely on our own, turn-key, ready for you once the project is complete. Many of our customers actually prefer to do it this way; turn over your keys and – voila! A few days or weeks later you'll walk in to see the closet of your dreams. Nothing beats that big moment reveal and seeing the smile on our clients' faces.
Are you already a client of ours and/or the proud owner of a custom closet solution? Let our readers know your favorite part of the design process in the comments! Please feel free to reach out to us at info@sortedout.com if this sounds like something a solution to your organization problem, or if you'd like more information.
Looking forward to hearing from you,
Tonia