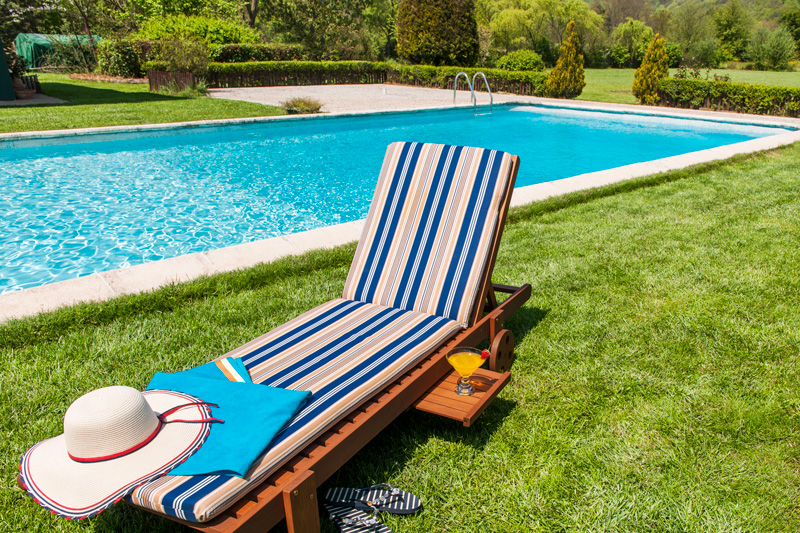 What comes to mind when you think of summer? For me, it's the refreshing taste of homemade iced tea, the yelps of kids jumping into the pool, the smell of sunscreen, and the sizzle of yummy food on the grill. Wow. That painted up a nice picture, didn't it?? Sorry y'all, today's post is canceled. I'll be back after I enjoy some time outdoors… Just kidding! I'd never leave you hanging like that :) But let's talk about how we can prepare for a summer outdoors so that we can actually enjoy our time outside.
Preparing for Summer
If you haven't already, it's time to take a visit to your local Target, Walmart, or your convenience store of choice. Or, build up your Amazon shopping cart from the comforts of your back porch or air-conditioned sunroom (work smarter, not harder!) I'm sure you've already thought of the necessities, like beach towels, sunscreen, and bug repellent. But don't forget about plastic dishware, games, and grilling essentials (Mr. Chef can help you with that one if you're not exactly a Bobby Flay in the kitchen). I've found that preparing for time outdoors early on in the season allows you more time to enjoy yourself instead of running to the store every time you plan to spend time outside.
Organizing Your Backyard
But where to put it all, you ask? Well, you've come to the right place (but you already knew that, didn't you?) I'm going to give you my ONE, BIG organization tip for outdoors. Storage benches. You know, the seating arrangements that have a storage compartment hiding underneath the seat. These benches are a game changer. They can hold everything from repellents and goggles to sunscreen and toys. The best part is that none of your guests will be able to see any of it! It's the easiest way to make your outdoor space party-ready in a flash.
A way to spruce up your outdoor living area without breaking the bank is to roll up your matching towels and place them on lounge chairs/seating areas like they do at hotels. It's a great way to tie in your color scheme and elevate your furniture. Once they're done being used, you can store them away in the benches along with the other knickknacks or hang them from hooks along the side of the pool or house to dry.
You can visit my other blog post here for more backyard organization tips!
Preparation and organization are the keys to a fun summer spent outdoors with your family and friends. Spend less time worrying about the mess (now non-existent after following my tips) and more time enjoying your company. Do you have summer tips, or any great games you love to play with the group outside? Let us know in the comments below. If you're interested in having us help you create your dream outdoor space, reach out to us anytime at info@sortedout.com and we'll be happy to help!
Looking forward to hearing from you,
Tonia