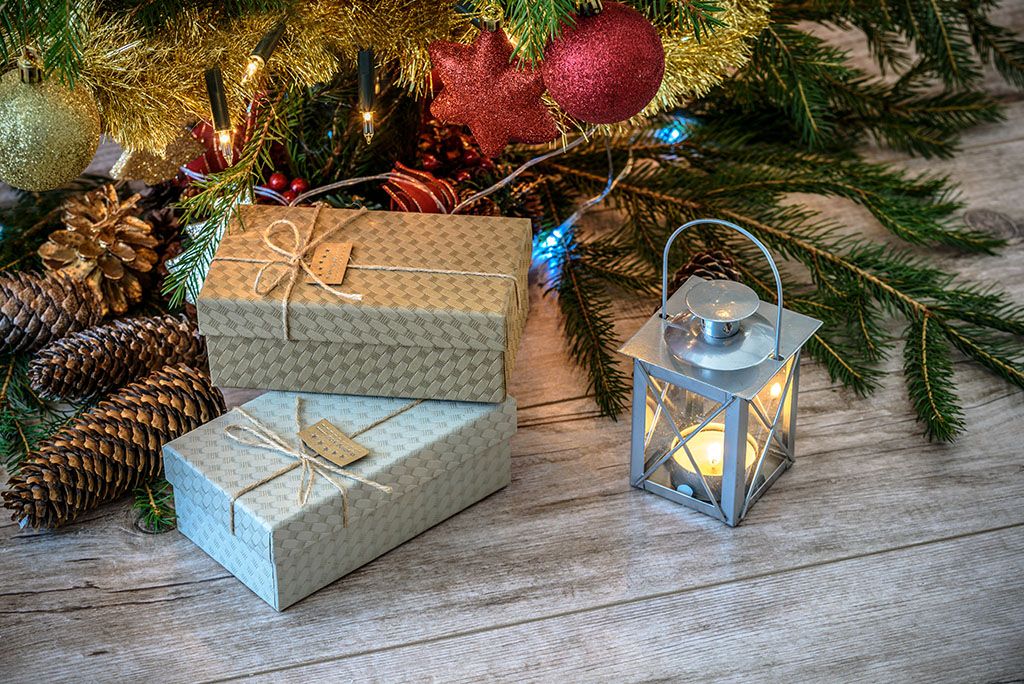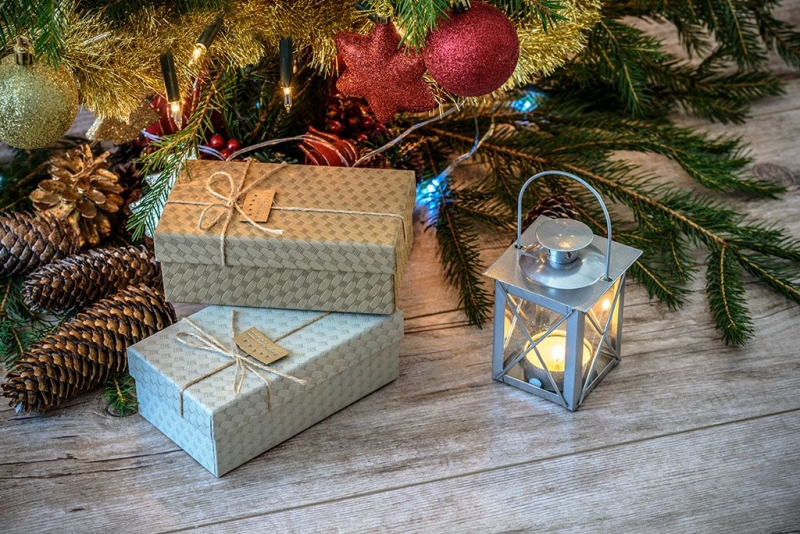 With the stress of the holiday season in full swing, it's easy to allow clutter to get out of hand and wreak havoc on all your holiday plans. However, with just a few easy steps, you can do a few things that will help you organize all your holiday activities so that you can spend more time enjoying the season rather than dreading it.
Create a Gift Wrap Station
Take inventory of your supplies. See what you already have–and what you need. Will you need to refresh stocks of gift wrap, gift bags, ribbons or bows? Make sure you have scissors and pens. Like cellophane tape, these gift wrapping necessities often go astray during wrapping season, so lay in a good supply before you begin. Include mailing supplies on your list, especially postal–approved parcel sealing tape. Masking tape, twine and cellophane tape can become caught in parcel handling machinery, delaying your gifts and goodies or even damaging them. Don't run the risk to save a few pennies. Make a "to buy" list and add items to the shopping list. Buy extra tape. There are never enough rolls of tape on hand for holiday projects!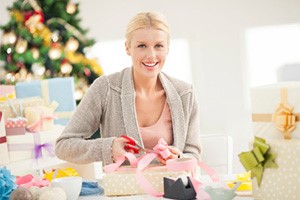 Next select your wrap station location. Good lighting and a comfortable work surface are a must, so consider placing a craft table near a window. Those in small homes can make use of a bed area, if they place a large sheet of poster board or cardboard on the bed before hauling out the supplies. Access to a computer and printer will help speed the process of mailing gifts. Look for a postal scale to make best use of the mailing tools offered by the United States Postal Service. Using their Click–N–Ship, you'll be able to buy postage, print mailing labels and arrange for carrier pickup from the comfort of home. Don't waste time in line!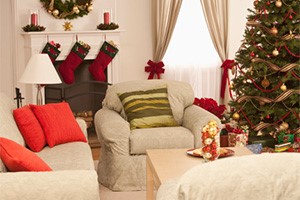 When your house is in order, it's much easier to relax. And, your guests will appreciate a clutter free and inviting home, as well. Invite Sorted Out over for a consultation to review your home and help define priorities for getting your house "guest ready". Time is valuable during the Holiday Season, and if you find your time is short, then put us to work making your home organized for the holidays.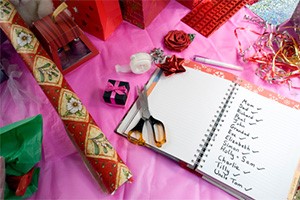 Create a Master Gift List
Create folder with this master gift list and start taking notes about what you want to purchase for others keep track of their name, gift description, where you are going to purchase the gift, if you have to mail it, the budgeted about and if it's been wrapped! This helps you stay on track with your budget and you don't leave anyone out.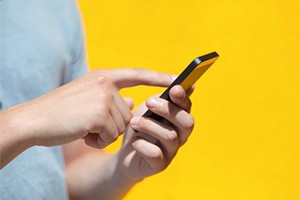 Use these fun apps this holiday season for shopping, organizing list, and menu planning. All of these are available in Apple's App Store.
Let us know what you think – what are some of your go-to tips for staying organized during the holidays? Tell us about it on our Facebook page!