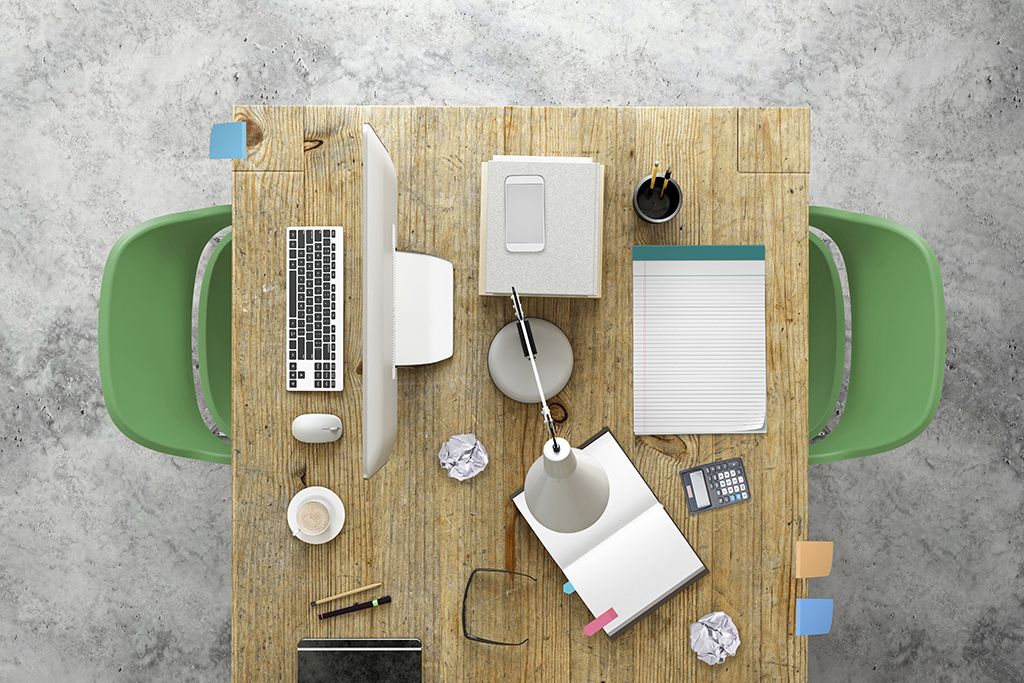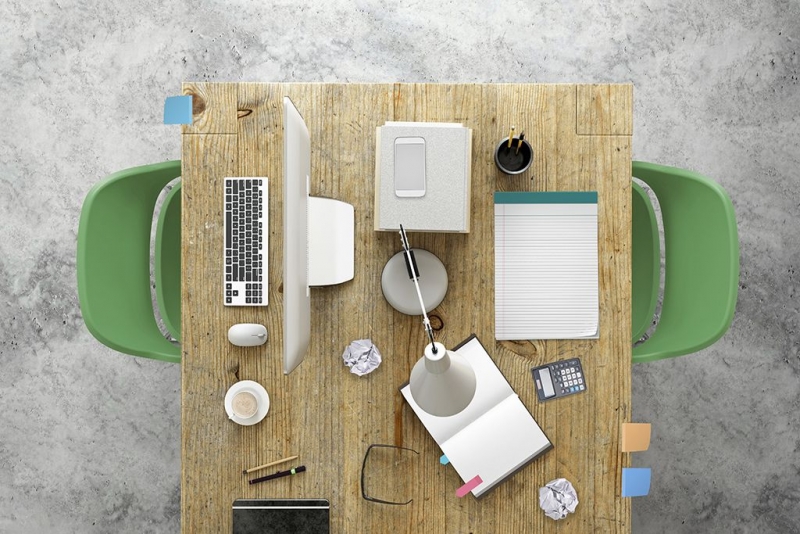 We all face the challenges of office clutter whether it's in the home office or in the work place. Follow some of these seven quick tips and eliminate your office clutter and chaos once and for all.
Clients of ours often complain the most about office clutter and how they continue to have so much paper. The truth is we all have too much paper in our lives both, at home and at work. Eighty percent of the paper we have and keep, we never use again. It's alarming how paper can take over our lives and even our office. Most Executives waste more time looking for things because of the disorganization in their life.
Eliminate unnecessary knick knacks from book cases, desk, drawers and cabinets. These items are all dust collectors and are not pleasing to the eye. A couple of photos are all we really need to display. Keep visual clutter to a minimum.
Stress less with the ease of delegating to those you trust to get the job done. For us control freaks out there, this process is a way to take some of the "high" priority to do's off your list. The feeling of marking things off the list can be truly gratifying.
Don't feel like you have to do everything yourself. We can't do it all, let alone in one day. Tackle tasks in small doses and save yourself from the frustrations.
Interruptions! Eliminate them once and for all. The "Chatty Cathy" that comes into your office 7 times a day needs to be put on hold. Explain to her you need to get work done and offer to chat at lunch or after work hours. 45% of US workers say they are interrupted at least once every 10 minutes. **Napo Statistic 2-09
How many times do we pick up paper throughout the day? 10-15 times? Maybe the same piece of paper more than once? Don't use your desk at a storage unit, create a functional filing system that works for YOU, and stick to it. Be sure to remember that filing systems should undergo maintenance every 3 months to keep it under control.
Do you have a planner, two, or three? The most valuable organizing tip this century, use ONLY one system and stick to it. It's okay if a paper system; use what is best for YOU. Do not necessarily follow what "other" people say to use, after all, you are the one who needs to hold yourself accountable for the schedule. But only stick to one calendar.
Prioritize your email as it filters in throughout the day. We all get WAY too much email. Consider sorting your email into simple categories such as- To Do Today, Follow up by Week Two, Send Email Stating Take off List. Cutting down on email clutter is just as bad as cutting back on junk snail mail. Send Messages or replies to only those who NEED the email. Do NOT hit reply all if not necessary.
The tips I have provided seem to be so simple but just try to concentrate on one or two of these tips first and see what works in your office. By being observant to time wasters, office environment and holding yourself accountable could save you a lot of stress at the office or at home. You will no longer waste the countless hours having to search for lost papers and files, and most of all, save money not re-printing documents. Money equals time. Paying close attention to the details will save you money in the long term of your career.