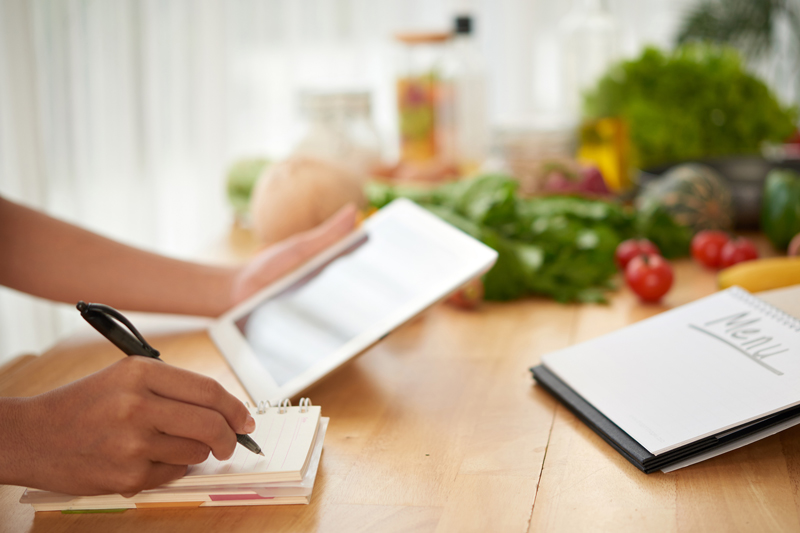 How anyone survives without meal planning is beyond me. I mean, it saves so much time, energy, and money…if you're not already doing it, it's a must! Especially with the kids back to school. After having meal prepped for many years, I have lots of little tips and tricks to share with you in order to tackle meal planning for your family. Let's get started!
Meal Plan For Your Life
No – I don't mean for you to plan every meal for your whole life at once. What I mean is, meal prep should match your schedule, your needs. If it doesn't fit, then what's the point? Think about your weekly schedule: do you have some hectic days full of practices and outings? Date Night? Girls' Night Out? Write everything down to see what days you'll be strapped for time, and which days you have a little more breathing room. Match your meals to their day; slower days are great for trying out a new recipe or a more tedious dish, while busy days should be paired with grab and go meals, or a hands-off option like crockpot recipes. Busy days are also great for leftovers! Use our meal planning template to help you lay out your week.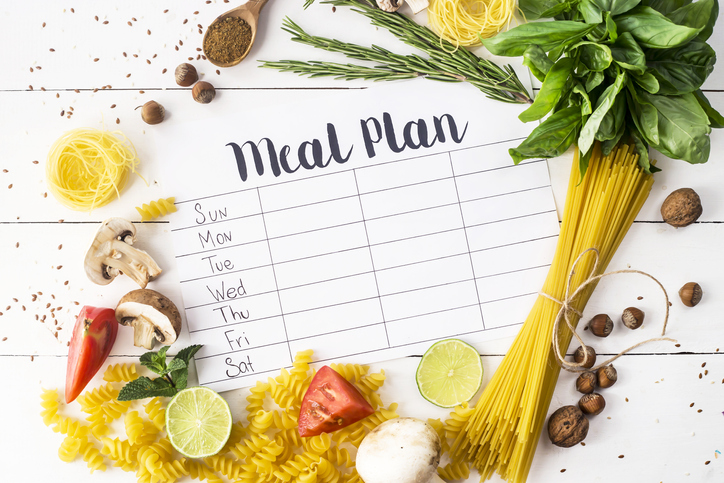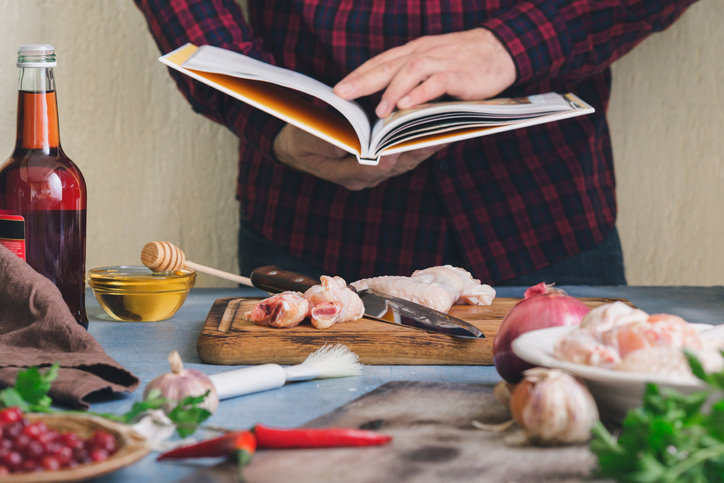 Mix It Up
Use a cookbook for fresh meal ideas (I don't recommend trying more than one new recipe per week) or start a Pinterest board with inspirational meals you'd like to try out. You can use post-its in your cookbook to keep track of which ones you've tried and loved. On Pinterest just remove any recipes you didn't like, and move the ones you did from a "to-try" board to a new one titled "tried-and-true". To keep everyone happy you'll want to avoid meal burnout, so keep it fresh (and exciting) by sprinkling in new recipes amongst those your family already loves. These family-favorite meals are great to have in your "back pocket" for emergencies or unexpectedly busy days – just keep your house stocked with the ingredients at all times. Much better than takeout!
Prepare Your Shopping List
Once you've determined the recipes you'll be making for the week, write down all of the ingredients you'll need. Check your fridge, freezer, and pantry inventory for your "go-tos" to make sure you're able to replace anything that is running low. By preparing for one weekly grocery run, you're saving yourself time by knocking it out all at once and avoiding those last minute trips to pick up something you overlooked. This will also reign-in unneeded spending because you're only buying what you need – just don't go to the store while hungry! Don't forget about healthy after-school or on-the-go snacks, too. Veggie sticks, fruit trays, and turkey + cheese rollups are all easy to prep or grab-and-go.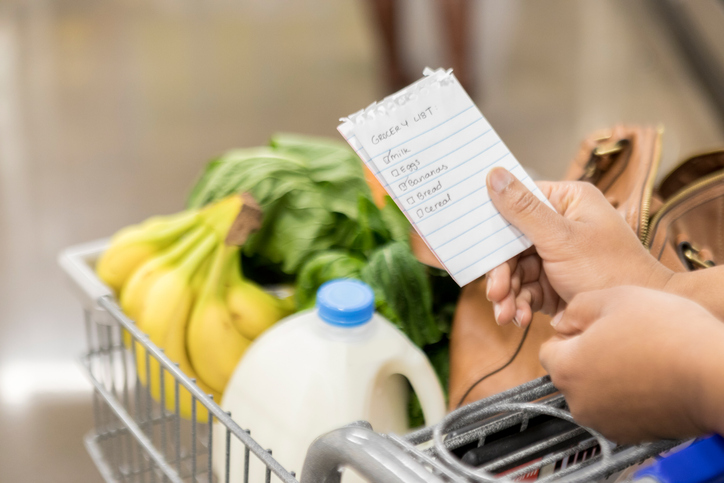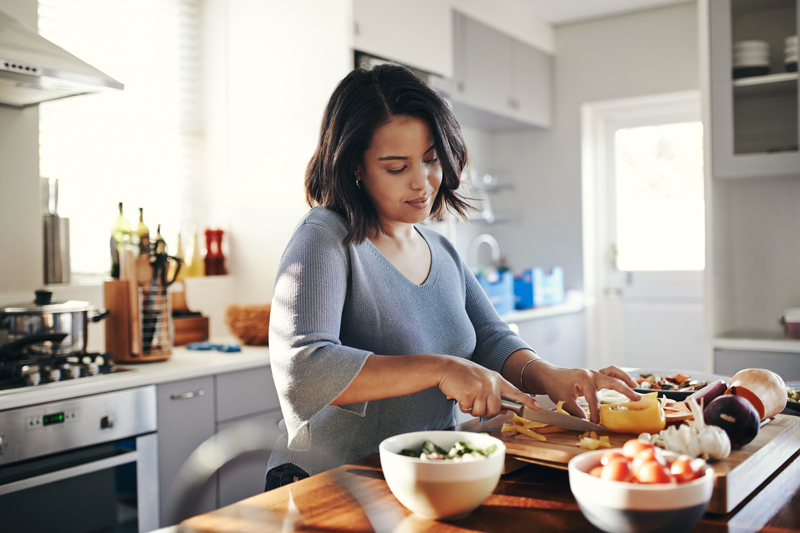 Prep Your Meals
Washing, cutting, and measuring all of your ingredients takes a good amount of time. Try tackling these tasks the night before, so that all you need to do is throw everything together at the end of the day for a delicious dinner. Preparing side dishes ahead of time is also a great time-saver. Make potatoes early in the week and serve them with a variety of meals, or have a rotation of grilled veggies, rice, and salad. Wait to add any dressing until it's time to eat and keep wet vs. dry ingredients separate to keep them from getting soggy in the refrigerator.
I hope these meal planning tips help bring some organization and rest back to your week! If you have any other meal prep ideas to share, please post them for us below, we'd love to learn! As always, you can reach us at info@sortedout.com for all of your organization needs. Happy prepping!
Looking forward to hearing from you,
Tonia