Tammy O'Neil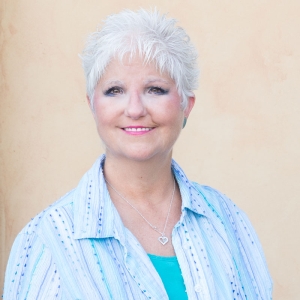 Tammy's Before and After Gallery
Tammy's nonprofit volunteer management experience, business degree, community volunteer work and; as mother of four children and five grandchildren, have enhanced her combined unique gifts of creative organization – the ability to "think outside the box." As a member of professional organizations, Attention Deficit Disorder Association (ADDA), Children & Adults w/Attention Deficit Disorder (CHADD); and Institute of Challenging Disorganization (ICD), she provides her clients with effective customized organizing strategies and maintenance plans, in addition to educating them about their individual Organizing Style. A resident of Grapevine, she is honored to be a part of the Sorted Out team.
Tammy was the only certified Parent to Parent Trainer in West Virginia (P2P), a family ADHD training program through CHADD, certified Quantum Leap Trainer and Napo in the Schools Trainer, both community service programs sponsored thru National Association of Professional Organizers (NAPO).
She was a contributing writer for Parent Magazine, Mid Ohio Valley Living Guide, and Mid Ohio Valley Connect, local monthly newspapers and magazines. She also published her own monthly e-newsletter, "Attitude to Action and had been featured numerous times in other West Virginia newspapers.
In addition to being an author and consultant, she is a speaker. Tammy is passionate about helping people reclaim their lives through Organization. Her entertaining and educational keynote presentations and training sessions have empowered hundreds of audience members to feel confident and courageous in clearing their clutter…emotionally and physically.
Do you feel like you're living in a Traditionally Organized World when you're not…?
Do you feel Overwhelmed & Overburdened by all the piles of stuff in your home and/or office?

Do you feel your life is chaotic, cluttered, & out of control?

Do you have too many tasks to complete & things To Do?

Have you tried "traditional organizing" methods & quit because they didn't work for you?
Learn How to reclaim control of your time, money, & energy…
Learn the basic (4) step process & KISS method…Keep It Simple Sassy

Learn how to "relay" "delayed" decision making – increase productivity,

Learn how to take progressive baby steps and have time to enjoy doing things you want to do

Learn how to organize for YOUR lifestyle & ENJOY it!
Learn How to reclaim control of your time, money, & energy…
Discover your Organizing Style & how it relates to your thinking process…

Create customized Organizing systems that fit YOUR style & are easily maintained…

Omit Overwhelm & Overburden from your lifestyle & replace it with Organized Oasis…

Develop Non-Traditional Organizing methods to apply in a Traditionally Organized World…
Tammy's enthusiasm, passion, motivation, & positive attitude toward finding creative & customized solutions for the "Organizationally Challenged" have helped many people, just like you get and stay Organized! Her work is confidential and non-judgmental!
Whether she is working individually with a client or presenting one of her energetic, interactive and inspiring Organizing Seminars, Tammy is purposeful and passionate about sharing her "Attitude to Action Plan"!
Parent to Parent Trainer-CHADD