Margaret Harris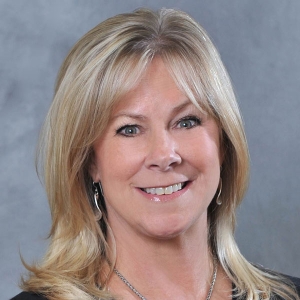 Professional Organizer since 2010
With Sorted Out since 2012
Margaret's Before and After Gallery
Margaret was born in Pensacola, Florida and graduated from the University of Florida with a degree in Journalism/Public Relations. She is the youngest of six children and has been organized all her life. Her family and friends will tell you that being organized is far more than just an interest or desire, it is her way of life and if you are around her long enough, it will be your way of life too!
Margaret is married and has two adult daughters. Their home has always been orderly with everything having a "place to live". She taught her daughters the value of order not only for the sake of keeping her sanity and a clean house, but also to carry into their daily lives whether in school or as they enter their professional world.
Margaret has worked in various fields over the last 15 years including the mortgage industry, in real estate development, downtown development and historic rehabilitation. While in the mortgage industry as a senior loan originator, she developed a tracking system for her personal loan production which the company adopted and required all originators to incorporate. Margaret was a top 10 producer for the company which she credits to her organizational skills, follow up and trusted relationships with her brokers.
As a project manager in downtown development and historic rehabilitation, Margaret was proficient at managing her projects and budgets and often realized a cost savings from streamlining processes and cutting excess expenses. She received recognition from city elected officials for her dedication and commitment. In real estate development, Margaret worked with retail businesses that were opening stores in her company's centers by negotiating leases, coordinating the layout and design of the space with architects, pulling permits with the municipality, and liaising through the construction process.
Margaret believes that: 1) anyone can become organized and efficient with some guidance, tips and a little practice; 2) productivity can be increased with a system and process in place for everyday life as well as in business; 3) when organized, we all save time and money, have peace of mind, and are able to experience the more pleasurable activities in life that we'd rather be doing!
Residential services include closets, pantries, laundry rooms, garages, family rooms, kids playroom, bedrooms, home offices… we organize it all. Business services include executive offices, filing systems & paper flow, operations and procedures, and even training employees to be more efficient.
Let Margaret become your "agent of change" and help you organize your home or business. Enjoy the feeling of being able to find what you need when you need it!