Alyce Horvath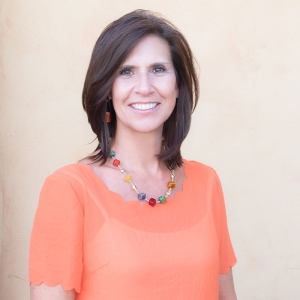 Professional Organizer since 2010
With Sorted Out since 2012
Alyce's Before and After Gallery
Alyce was born in Springfield, MO. Her father was in the Air Force and later became a Spanish speaking minister in Texas. Her Mother was a devoted wife and Mother of seven children. After her Dad passed away at an early age the family moved to Indiana were Alyce grew up.
Alyce worked for nine years in banking at a data processing center in Indiana. She also worked two years as the production clerk for a school district in Illinois.
Alyce has been married for 31 years to a wonderful and supportive husband, Don, and is a mother of two beautiful daughters. Through the years she has enjoyed creating a well organized, loving home for her family. Alyce enjoyed her time as a stay at home mom and often took on volunteer positions at school as room mom and as team mom for her daughters' soccer and volleyball teams and clubs.
Alyce, Don and their daughters were able to experience a once in a lifetime opportunity of living in England for a year and traveled to many other European countries. The experience has not only given her a rich taste, but an eye for color. The challenge of relocating her family abroad and setting up another home there while maintaining their exiting home in Illinois for a year has been a main factor in developing her organizational skills. Alyce and her family have now lived in Murphy for the past eleven years.
Alyce developed her skills in organizing the home with cost savings in mind. Alyce has four plus years of organizing experience and loves scouring stores from Ikea, The Container Store, Home Goods and At Home (formerly Garden Ridge).
She considers it a real honor when others ask her advice on their organizing and decorating needs.