Professional Organizing Services — Sorted Out offers a wide range of Organizing and Consulting.
You name it we have it!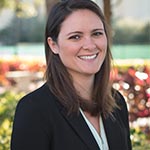 Our Florida professional organizer is Kristin Jones. Born and raised in Katy, TX, Kristin moved to St. Augustine, FL in 2011 to attend the University of North Florida. She specializes in helping the elderly make their homes less chaotic and organized in a way that helps them find objects more reliably. Kristin loves to show people that just a few simple changes can reduce their stress level and improve their quality of life.