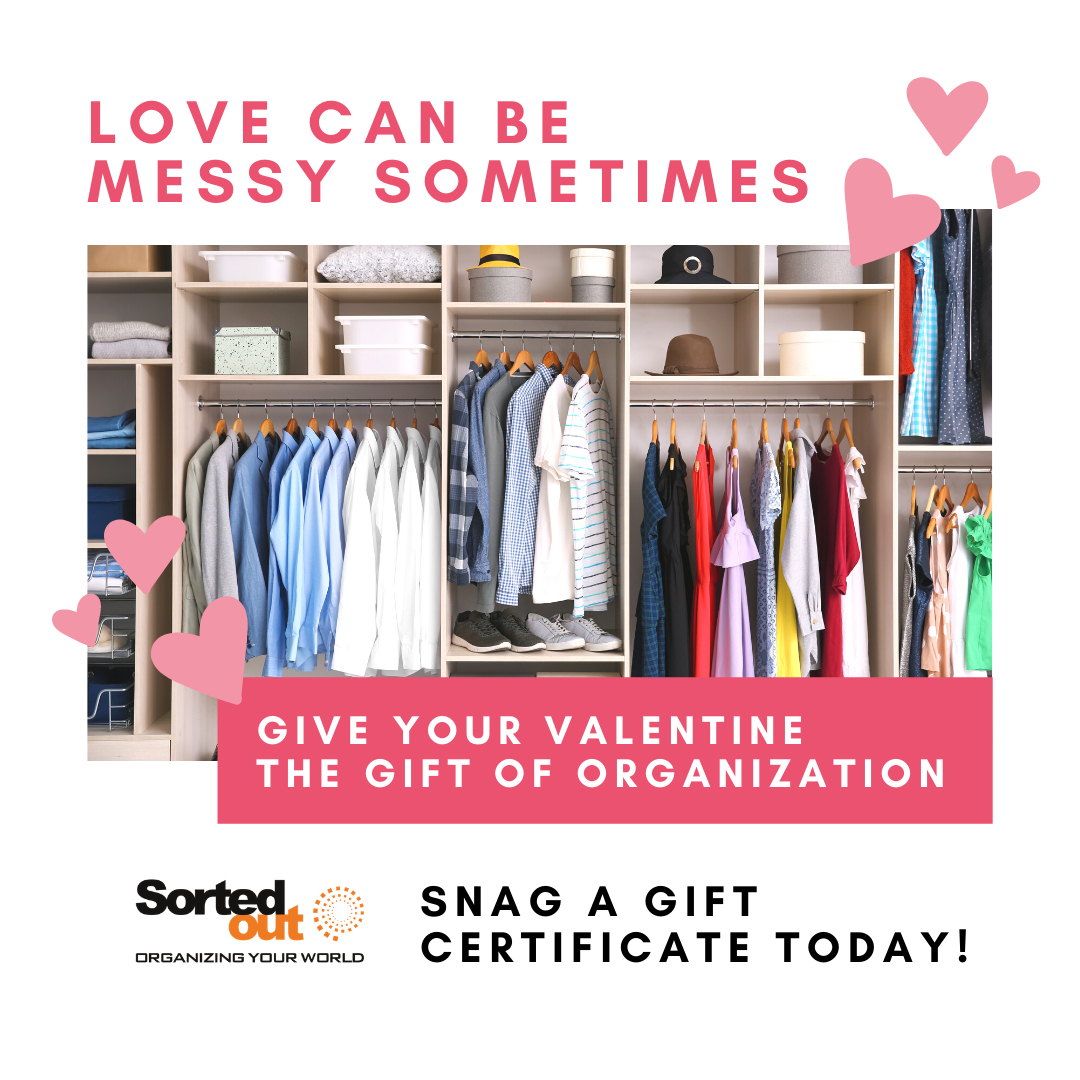 Surprise Your Valentine with the Gift of Organization
Need a little help in the bedroom? To get organized that is! We get it, love can be messy sometimes. Let us handle the organization, so you and your partner have more time to do the things you enjoy and spend less time stressed out.
Know someone who needs to get organized? When you give the gift of organization, you are offering more than just a clean, organized space. You are also giving your loved one the gift of time!
Purchase your gift certificate today by calling us at 214-383-9985 or through the online request form!