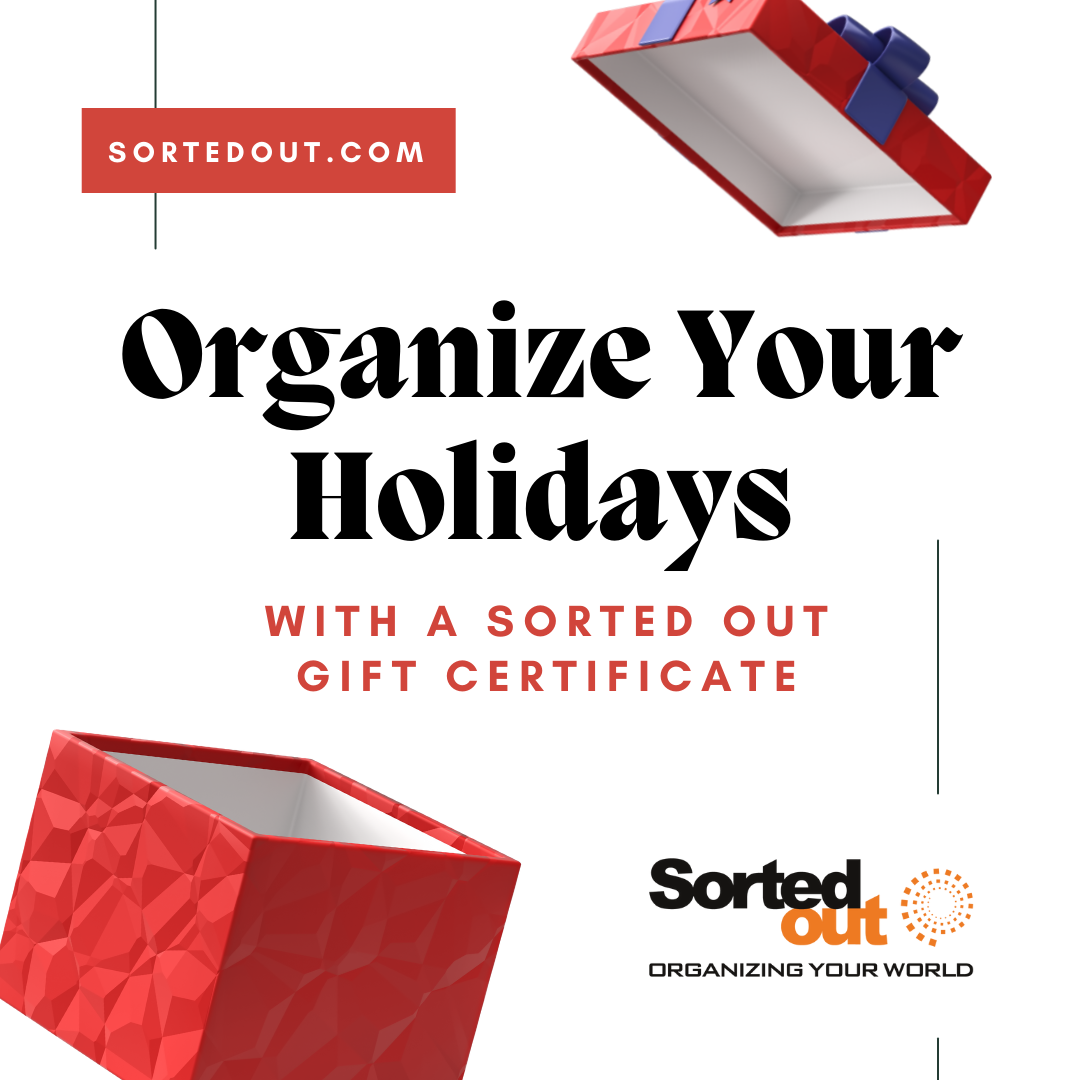 Holidays Are a Time of Comfort & Joy
When you give the gift of organization this season, you are offering more than just a clean and organized space. You are also giving your loved one the gift of time!
When systems are in place and a space is more functional, we have more time to do the things we enjoy and spend less time stressed, searching for missing items.
Purchase your gift certificate today by either calling us on the number below or filling out a form!