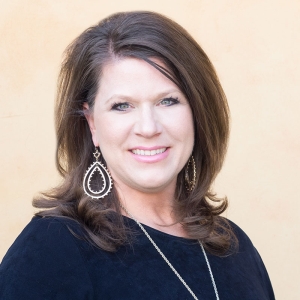 Professional Organizer since 2007
With Sorted Out since 2009
Traci's Before and After Gallery
Hello!  If you are browsing this website, you may be looking for help getting organized in some area of your life.  I'm Traci Olivares and I've been helping people to take control of their surroundings and get organized since 2007.  It's a passion of mine to see others become more functional, efficient and peaceful in their daily lives through home and office organization.  And…I would love the opportunity to help you!
Natural born organizer!
I credit my upbringing for developing the love of being organized.    I grew up with organized parents and being organized was just the way we did things in our house.  We moved a lot, being in the military, so my mother taught me the value of getting rid of old stuff to make room for new.
In the workforce, I'm always the one asking what the procedure is for this or that.  If there wasn't a procedure book, you can bet I was the one writing it.  I graduated from the University of North Dakota with a B.S. in Aviation where I obtained my commercial pilots license and Flight Instructor Certificate.  Pilots love rules and procedures (but they like to have fun, too), and my mind just seems to think in logical steps and checklists.
I also enjoy teaching people to make things simple and streamlined.  We don't have time in our lives to be overwhelmed.  We can do our work and live our lives in a more simplified way.  I have helped many clients change old habits and develop new ones, transform their space, and transform the way they view their time and the stuff around them.  No two people are alike, so my goal is to hone in on the personality type of my client and then work with that type to implement a plan that's "just right" for them.  I want to show you how that can be done, too.
Home Organization
Everyone should walk into their home and have a sense of peace to be there.  If you do not feel peaceful when you walk into your home, perhaps it's time to get organized.  I once had a client that worked 14 hour days, because they did not want to go home to their disorganized mess.  So, whatever is bothering you about your home, we can fix it.
I organize all areas of the home from the garage, attic, playrooms, memories, closets, kitchens, pantries, and more.  I also specialize in home offices in setting up home and business filing systems, and getting rid of mountains of paper.  Taking on large projects such as clearing out rooms with floor to ceiling stuff, does not scare me.  I like creating spaces for others that are both functional, and visually appealing.
People always ask me if my house is organized.  Yes, it is, because I believe and practice everything I teach my clients.   I live in McKinney with my husband, and I have a 6 year old daughter and 4 year old twins.  Being organized has kept me together during these early years of being a mother and working outside the home.
Business Organization:
My background in business includes running a manufacturing plant, managing a team of customer service reps in Corporate Aviation, and being part of a fund-raising team for a large ministry.  Over the years I've honed my skills for analyzing problems, quick problem solving in tough situations, training others and communicating with customers.  I've helped executives streamline their processes, streamline their day and create a functional space so that they spend more time working on what needs to get done instead of trying to figure out what has to get done.
If you or people in your office are having a hard time getting projects done, communicating with others, or have a hard time finding things, or if you just want a more professional office environment, then you may need help from an outside person to come in and objectively look at what's going on and implement solutions to these work challenges.
Being organized can save time & money.  How?
Time is a valuable commodity. Being organized can save time because you are not wasting time trying to find things.
You can be more productive in your day because you have what you need and you can prepare for meetings and projects faster.
You don't spend time recreating something because it got lost.  ,
It's easier to delegate to the proper people because they can understand how to help.
List of Business Services: Procedure books, time management seminars, employee coaching, space organization, time mapping, filing systems, daily process and work flow organization, communication improvements between boss and assistant, or team communication improvements.
In business, whether your needs are big or small, I will analyze, plan and implement your organizing solution, and last but not least, pass these skills on to you.